Adele's 1-year-old son wins lawsuit against paparazzi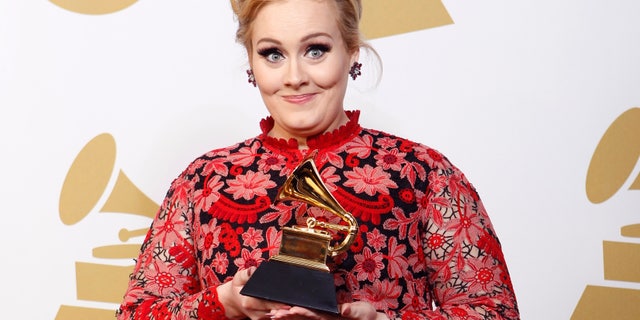 British singer Adele's toddler son has won a five-figure sum in damages after paparazzi photographed private family moments.
Adele's lawyer Jenny Afia said Wednesday that the Grammy-winning performer was adamant her son Angelo must never become "public property."
She said: "It is a matter of profound sadness that many of his milestone moments, such as his first family outing and his first trip to playgroup, were photographed and published worldwide expressly against his family's wishes."
Afia said Adele accepts her public profile, but the family never encourages routine photos that intrude on their privacy.
The damages from the settlement with photo agency Corbis Images UK will be held in a trust for Angelo, who turns 2 in October, and the agency agreed not to use the photos again.