Adam Sandler blasted after repeatedly touching Claire Foy's knee
NEWYou can now listen to Fox News articles!
Viewers of "The Graham Norton Show" hit out last night after Adam Sandler repeatedly touched actress Claire Foy's knee during an interview, leaving her looking extremely uncomfortable.
Fans immediately took Twitter to question why the Hollywood actor kept resting his hand on The Crown star's knee.
Looking uncomfortable, Claire in the end put her hand over his to show him that she had noticed him resting his hand there.
Unfortunately her efforts to pat away his hand went unnoticed, and he soon placed it back on her knee.
Emma Thompson, who was also a guest on the show, appeared then to look confused at why Adam kept touching Claire's knee throughout the awkward encounter.
Adam, meanwhile, seemed oblivious to what was happening, as he carried on telling a story to the audience with a story.
But he didn't stop there, he also touched Emma's leg, his co-star in the new Netflix film The Meyerowitz Stories.
Fans vented on Twitter, with one saying: "Claire Foy replacing Adam Sandler's hand onto his own knee rather than hers, was the perfect "haha dont touch me again" move #GrahamNorton"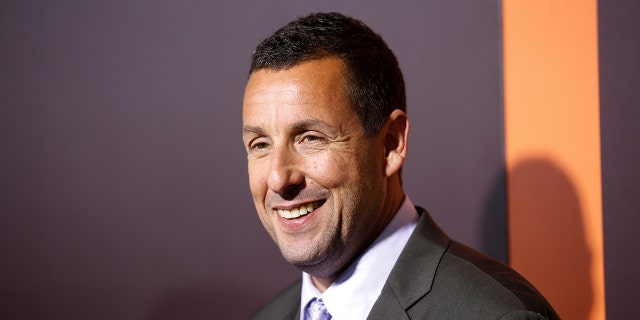 While another said: "Adam Sandler has no social awareness of how awkward he seemed to be making Emma Thompson and Claire Foy #stoptouching #GrahamNorton."
NEW HARVEY WEINSTEIN SEXUAL ASSAULT ACCUSATIONS EMERGE
One tweeted: "With all that's happening did I just see Claire Foy looking a little distressed at Adam Sandler's hands all over her knee?'"
Another viewer fumed: "Adam Sandler touching Claire Foy's knee for no reason, she put his hand back, he then does it again, she looked rightly p***** off."
While one wrote: "Felt very uncomfortable watching Adam repeatedly put his unwanted hand on the knee of Claire Foy."
Fortunately for Sandler, Foy released a statement after the backlash explaining that she took no offense from the actor's gesture.
"We don't believe anything was intended by Adam's gesture, and it has caused no offense to Claire," a spokesperson for the actress told Page Six.
It comes as Hollywood was left reeling from the Harvey Weinstein scandal, with a string of A-listers accusing the mogul of sex crimes - including a number of rape allegations.
The FBI and police in New York and London have all opened investigations into Weinstein, with one cop calling him a "super-predator".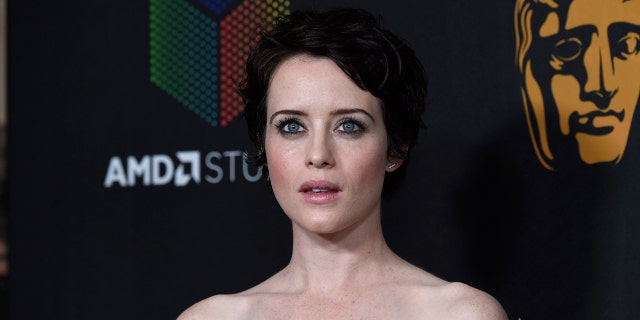 Emma Thompson spoke out against the sleazy producer, saying he was at "the top of the ladder of a system of harassment and belitting and bullying".
She also compared him to vile Jimmy Savile, and said Weinstein is just the "tip of the iceberg" of what goes on in the movie business.
Sopranos actress Annabella Sciorra is the latest star to make allegations against Weinstein – claiming he "violently raped" her in the 1990s after dropping her off following a party, the New Yorker reports.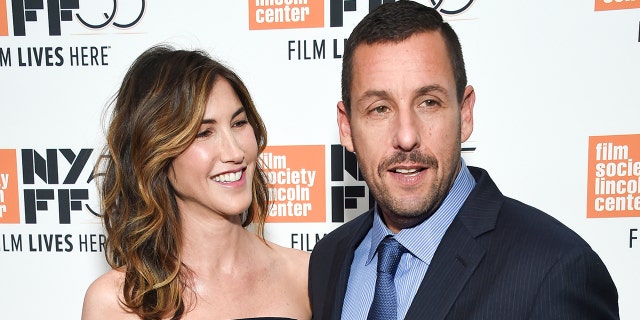 And Daryl Hannah says her career suffered following a series of encounters with Weinstein – including one where he "burst in like a raging bull" when she was staying in a hotel room.
Model Cara Delevinge, who also appeared on the show, has also told how Weinstein once tried to force her into a threesome.
A spokesman for Sandler described the actor's actions as a "friendly gesture".
Weinstein has denied allegations of non-consensual sex.
This article originally appeared in The Sun.