ABC exec's 'Roseanne' praise creates awkwardness at network after magazine prints quotes from before show's cancellation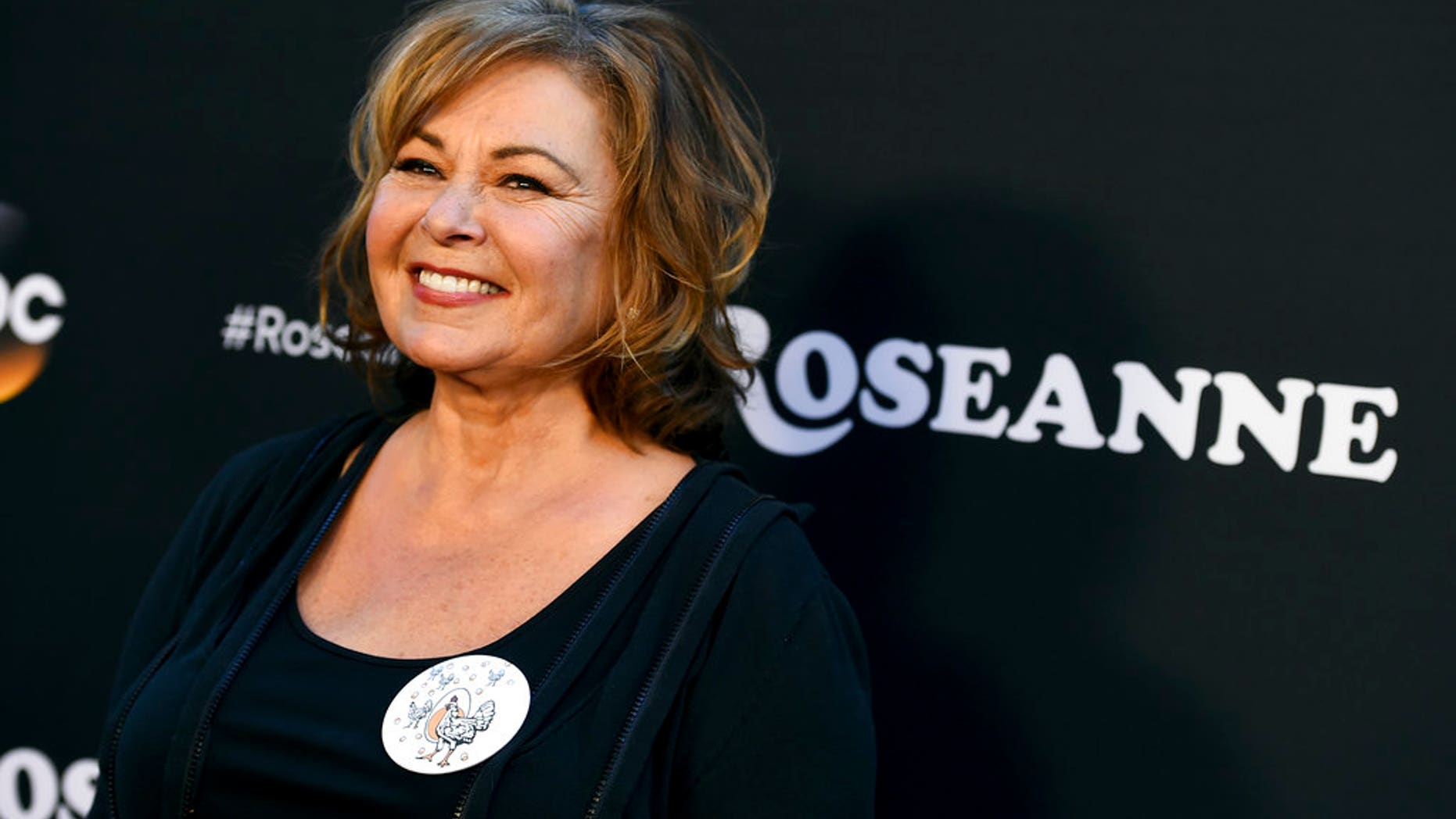 In an embarrassing situation for ABC, members of the TV Academy have reportedly been receiving copies of 'Emmy Magazine' in which ABC Entertainment President Channing Dungey praises the now-canceled "Roseanne," with quotes given before the show was axed after Roseanne Barr sent a racist tweet.
Dungey's comment were an attempt to garner Emmy consideration for the highly-rated "Roseanne," which was rebooted despite Barr's long history of controversial rhetoric and actions that even included once posing as Hitler in front of an oven.
The ABC executive told the magazine that "the political diversity captured in the new 'Roseanne' mirrors an overall emphasis on inclusion at ABC that's reflected in family comedies 'Black-ish,'' Speechless' and 'Fresh Off the Boat,' and dramas such as 'The Good Doctor,'" according to Deadline. Ironically, "Black-ish" creator Kenya Barris said Wednesday that he was prepared to leave ABC if the company didn't fire Barr over her racist tweet.
The Academy included a note with its magazine explaining that "Roseanne" was canceled after the interview with Dungey was conducted and the magazine was printed.
The magazine was distributed anyway, while the digital version of the article was scrubbed of positive "Roseanne" references, according to the note obtained and published by Deadline.
"Roseanne's comeback reached stratospheric territory," Dungey told the Academy magazine, according to the report.
Deadline added that the "pre-cancellation copy goes on for two more paragraphs" about how proud the network is for bringing back the show and features an advertisement urging academy members to consider "Roseanne" during awards season.
The Emmy Magazine issue went on sale June 5, a week after ABC canceled "Roseanne." However, in a sign that the magazine industry will continue to struggle to remain relevant in the modern media era, the publication was ready for print all the way back on May 14 – two full weeks before the show was axed.
Deadline also pointed out that Dungey's comments mirror what Disney-ABC Television Group president Ben Sherwood said at the network's recent upfront presentation -- where Barr was brought out to entertain potential advertisers.
The wildly popular reboot of "Roseanne" was canceled after its namesake posted a racist tweet about former President Obama's aide and close friend Valerie Jarrett. Barr wrote that Jarrett, who is African-American and was born to an American couple living in Iran, is like the "Muslim brotherhood & planet of the apes had a baby."
Barr portrayed a pro-Trump character in the now-canceled show's reboot that touched on a variety of provocative topics such as the fictional family being scared of Muslim neighbors and infighting over the 2016 election. Barr's political views caused a headache for ABC despite many crediting the 65-year-old's pro-Trump stance as the reason for the show's massive success.
Sherwood claimed credit for seizing on the political moment and reaching out to Donald Trump voters, telling The New York Times that it was an attempt to reach Middle America. He claimed that on the morning after Trump defeated Hillary Clinton, "we looked at each other and said, 'There's a lot about this country we need to learn a lot more about, here on the coasts.'"
As for Barr's history of controversial comments, "You can't control Roseanne Barr," Sherwood told The New York Times in a different interview when asked about her Twitter account. "Many who have tried have failed. She's the one and only."
Before "Roseanne" rocked the ratings, Sherwood had widely been believed to be on the way out at ABC amid perennially low ratings and a creative drought, industry insiders told Fox News. Everyone from Barr's ex-husband to media watchdogs were aware of Barr's history of offensive behavior. And now that "Roseanne" has imploded, industry insiders are asking why Sherwood didn't realize he'd placed a ticking time bomb at the heart of ABC's schedule — and strategy.
Emmy Magazine did not immediately respond to a request for comment.