Abby Sunderland Defends Her Trip: I Know What I'm Doing Out There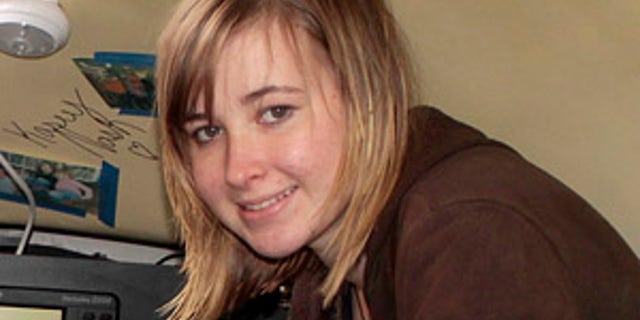 Teen sailor Abby Sunderland came to her parents' defense Tuesday in her first interview since getting rescued from her solo sailing trip halfway across the world.
"I think that a lot of people are judging me by the standards they have for their teens and other teens that they know ... and thinking 'she's exactly like them,'" Sunderland told The Associated Press. "They don't understand that I've sailed my whole life and I do know what I'm doing out there."
Watch videos of Abby Sunderland
Sunderland's parents, Laurence and Marianne, have come under fire for allowing their 16-year-old daughter to attempt to sail around the world by herself. Abby's brother, Zac, became the second youngest person to sail around the world alone at age 17 last year.
Abby sent out two emergency beacons Thursday after she hit a rough patch in the Indian Ocean. She was rescued Saturday by a French fishing boat.
"Storms and bad weather, it's the chance you take when you're sailing around the world. And I was up for it, and my parents knew I was," she told the AP. "I think my biggest regret is having to give up my dream, but I didn't really have a choice," she said. "I was definitely up for it and I definitely could have done it."
Abby Sunderland's father denies plans for reality TV show
Despite Sunderland's rescue, Laurence Sunderland came under scrutiny this week after he told The New York Post he had signed a deal for a reality TV show after his daughter set sail.
On Monday, Sunderland told Larry King that he signed a "shopping agreement" — meaning to develop an "inspirational" reality show (about Abby) then shop it around to a network. Sunderland also acknowledged there were several cameras onboard Abby's boat.
Magnetic Entertainment, which had previously listed both the reality show Adventures in Sunderland and the documentary Abby's Journey on its website took both listings down on Tuesday.
Although it's unclear if reality TV is in Sunderland's future, she intends to keep sailing.
"I still love sailing just as much as the day that I left and I'm definitely going to keep sailing and I hope to sail around the world someday," she told the AP. "It's been a dream or a goal of mine for years. I don't know when or how I will, but I'm pretty sure I will one day sail around the world."
Comment on this article at TVGuide.com >
Related Articles on TVGuide.com