Aaron Rodgers' brother Jordan slams Olivia Munn for talking about his family drama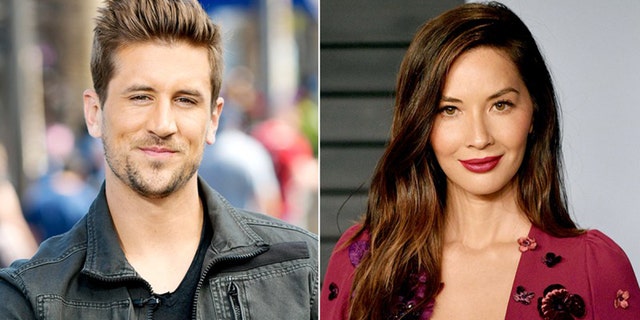 NEWYou can now listen to Fox News articles!
Former "Bachelorette" star Jordan Rodgers is not pleased with Olivia Munn's recent comments about his family.
Munn, 37, dated Rodgers' brother, Green Bay Packers quarterback Aaron Rodgers for three years before splitting in April 2017. Munn spoke about her ex-boyfriend's family on Andy Cohen's radio show "Radio Andy" last week. She dispelled rumors that she was involved in Aaron Rodgers' feud with his family.
Jordan Rodgers told Us Weekly he was confused as to why Munn was continuing to speak out about his family.
"I'll say I have no idea why she's still talking about an ex, I don't get that," he said on Wednesday.
Munn told Cohen last week: "I have kind of avoided speaking about him for a long time. I met one brother, the one who was on 'The Bachelorette,' Jordan. I was friendly with Jordan. I met the parents only a couple times, and before he and I started dating, he hadn't spoken to the parents and one brother for like eight months."
KENDALL JENNER AND RUMORED BOYFRIEND BEN SIMMONS SPOTTED ON DATE IN LOS ANGELES
Aaron Rodgers' strained relationship with his family came to light when his brother Jordan took "Bachelorette" JoJo Fletcher to meet his family. Fletcher met the family except for Aaron who was absent.
ESPN WARNING ITS OUTSPOKEN BROADCASTERS FOLLOWING 'ROSEANNE' CONTROVERSY AT ABC
Munn told Cohen she tried to talk Rodgers into speaking with his family.
"And actually I remember my last day on 'The Newsroom' ... I spent the day in my trailer just encouraging him to have an honest conversation with your parents, and we just kind of did bullet points. And then they had a really nice conversation, and they started coming out my first year when I was in Green Bay in 2014, and then it just… [went south]."