A$AP Rocky charged with slapping fan during Made in America festival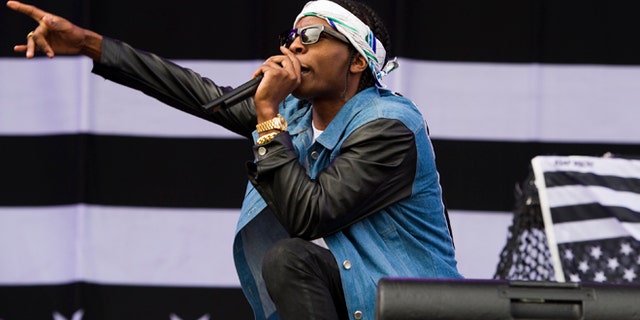 PHILADELPHIA – Hop-hop star A$AP Rocky is facing an allegation of assault during the Made in America festival in Philadelphia.
The district attorney's office says a concertgoer claimed the 24-year-old Harlem-bred rapper, whose given name is Rakim Mayers, slapped her Saturday as he walked through the crowd of dancing fans tried to wave some of them away. The name of the woman who filed the criminal complaint wasn't released.
The private criminal complaint states the rapper landed an open-palm slap square on the woman's face, giving her whiplash.
A message left at the artist's publicity agency was not immediately returned Thursday.