A brief history of the ongoing Donald Trump vs. Rosie O'Donnell feud
Going back over 10 years, President-elect Donald Trump and comedian Rosie O'Donnell have been at each other's throats –and it doesn't appear to be ending any time soon.
O'Donnell recently launched an attack on Trump for the new year accusing him of being "mentally unstable" and challenging America to "stop him."
This is only the latest in a long era of mudslinging between the two.
1. 2006: O'Donnell takes the first swipe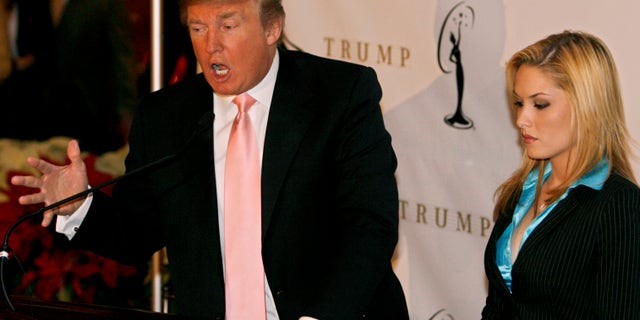 Taking umbrage with Trump's decision to allow Miss USA Tara Conner to retain her crown, O'Donnell slams Trump, the co-owner of the Miss Universe pageant, saying he's bankrupt and not a moral authority for the country. Trump retorts O'Donnell is a "a real loser" and a "woman out of control."
2. 2007: A brief pause
Trump comes to Rosie's defense over her stance against the Iraq war – but it doesn't last.
"On this one I think Rosie should win, but Rosie is not much herself," he told Extra.
3. 2011: Trump takes to Twitter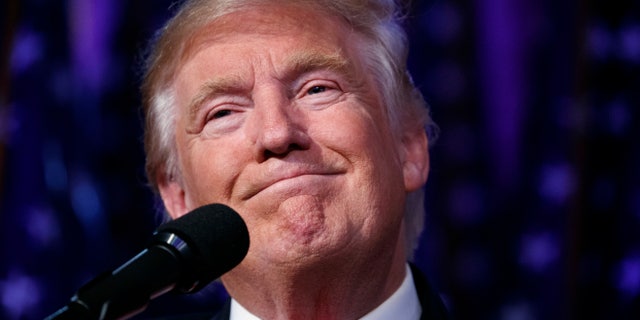 "I feel sorry for Rosie 's new partner in love whose parents are devastated at the thought of their daughter being with @Rosie--a true loser," he tweets.
2011 continues with Trump bashing O'Donnell about her show on Oprah's OWN network as a "complete and total disaster, and adding additional punches to MSNBC host Lawrence O'Donnell.
"It's really amazing," Trump said. "When I don't like somebody their shows do really badly."
4. May 2012: Trump hits Cher and O'Donnell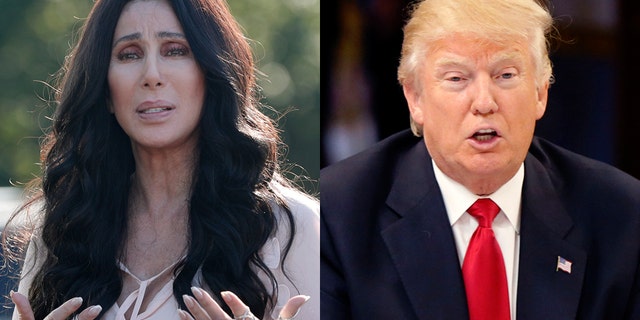 He tweets: "@Cher attacked @MittRomney. She is an average talent who is out of touch with reality. Like @Rosie O'Donnell, a total loser!"
5. August 2012: O'Donnell suffers a heart attack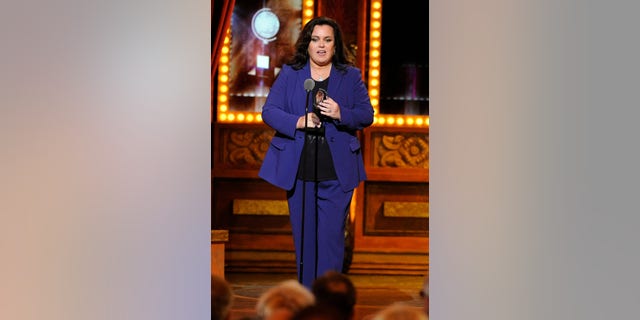 The war pauses. Trump tweets: "Rosie, get better fast. I'm starting to miss you!" O'Donnell responds, "well thank u donald - i must admit ur post was a bit of a shock ... r u trying to kill me?"
6. April 2014: Rosie announces weight-loss surgery
"Rosie O'Donnell just said she felt 'shame' at being fat-not politically correct! She killed Star Jones for weight loss surgery, just had it!" Trump tweets.
Rose responds with: "Donald — go away."
7. July 2014: O'Donnell's return to 'The View'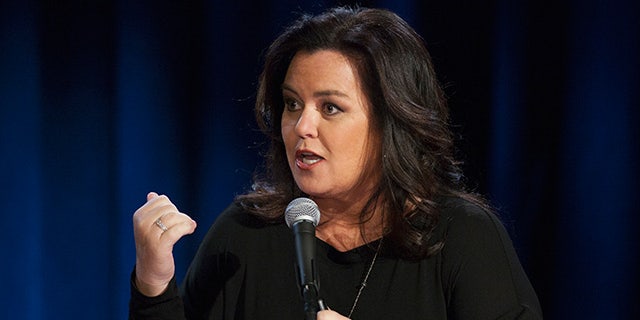 Trump tweets: "Rosie is back on the View which tells you how desperate they must be. It is the standard short term fix and long term disaster." Then hours later with, "Rosie is crude, rude, obnoxious and dumb - other than that I like her very much!"
8. September 2014: O'Donnell says Trump bullies her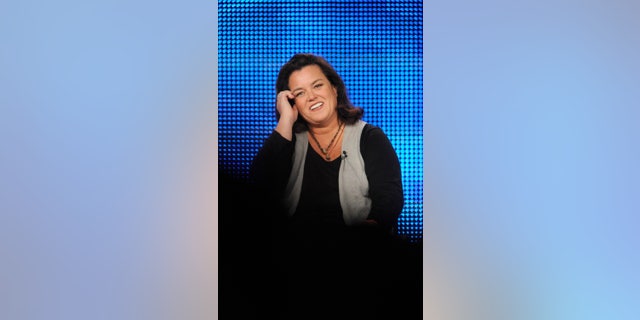 She tweets: "Probably the Trump stuff was the most bullying I ever experienced in my life, including as a child," O'Donnell said. "It was national, and it was sanctioned societally. Whether I deserved it is up to your own interpretation."
9. Febuary 2015: O'Donnell leaves 'The View'
Trump responds with: "Well, it's very sad what's happened to 'The View' and I predicted that with Rosie O'Donnell it would fail. I guess the prediction is correct, but, I mean she's a total trainwreck, so let's see what happens and I hope it works out well. ... I like the show a lot, but let's face it, Rosie is a loser."
10. 2016: Trump, O'Donnell fight during presidential debate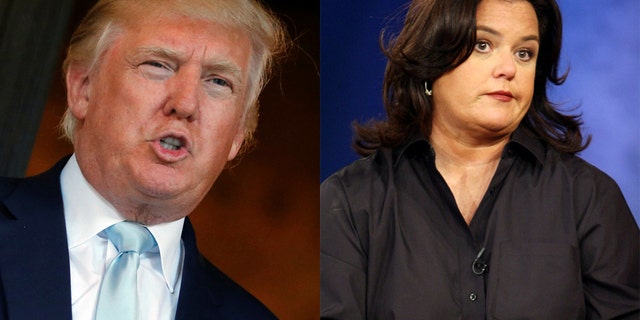 When asked about past comments regarding women, and claims Trump called them "fat pigs," "dogs," and "slobs," he replies "Only Rosie O'Donnell."
O'Donnell tweets with: "try explaining that 2 ur kids."