96-year-old widower Fred Stobaugh becomes YouTube sensation with song 'Oh Sweet Lorraine'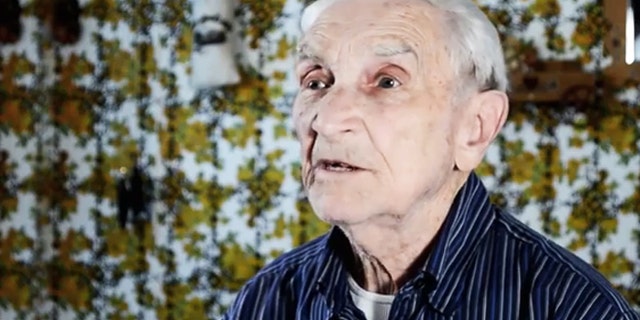 Fred Stobaugh, a 96-year-old man from Peoria, Illinois has quickly become the latest viral video sensation.
Stobaugh entered a singer-songwriter competition hosted this summer by a local recording studio, Green Shoe Studio. Although entries were supposed to be uploaded to YouTube for submission, Stobaugh read about the contest in the newspaper and went the old-fashioned route and mailed in a hand-written copy of a song he wrote in dedication to his wife of 72 years, Lorraine, who passed away in April.
"Oh sweet Lorraine, I wish we could do the good times all over again. Oh sweet Lorraine, life only goes around once but never again," he wrote.
In the entry letter, which the studio detailed in a blog post on their website, Stobaugh explained that he wasn't a musician and had only written two songs in his life.He added that he doesn't sing because he "would scare people."
While Stobaugh didn't win the competition, he won the hearts of those running the contest and many, many Americans. The studio brought Stobaugh in to record his touching "Sweet Lorraine," and the video and mini-documentary has attracted more than one million hits on YouTube and is available for purchase on iTunes.
"This video has spread like wildfire across the world. What a blessing it has been working with Fred," the studio said on its website. "We love the joy in his eyes when he realizes people are loving his song and are touched by his and Lorraine's love story."
Stobaugh says he met Lorraine Pinquel in 1938 when she worked as a carhop at the A&W root beer stand in East Peoria. They dated for two years before marrying in 1940, but shortly before the pair's wedding anniversary, Lorraine passed away at the age of 91.
"She was just the prettiest girl I ever saw," Stobaugh says in the video. "Real timid-like...I fell in love with her right there."
[youtube KDi4hBWsvkY]