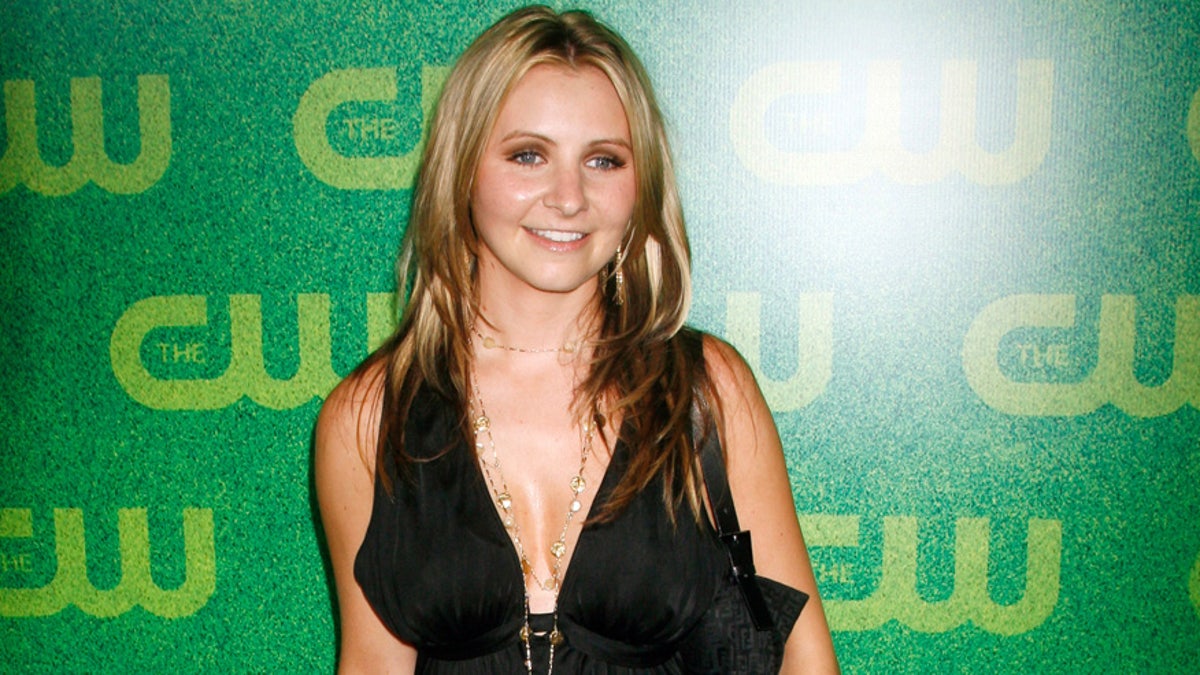 Beverley Mitchell may be best recognized as Lucy Camden in the '90s series "7th Heaven," but she's all too willing to shed her good girl image.
"I'm not the prude I come across as on television," the 36-year-old told In Touch. "I actually love swearing!"
The former child star played the emotional daughter of a minister from 1996 until 2007.
CATHARINE HICKS WANTS TO SEE A '7TH' HEAVEN REUNION WITHOUT STEPHEN COLLINS
"In this industry, when you play a character for 11 years, you get typecast," said Mitchell. "Producers don't think of me as a drug addict or a sexy mistress — though maybe I don't, either!"
These days, Mitchell lives in swanky Calabasas, Calif. with her accountant husband and two children, 4-year-old daughter Kenzie and 2-year-old son Sutton.
"In real life I am not as uptight," she said. 'I'm a really chill mom and get ridiculous when I'm watching sports. I scream."
While Mitchell is still hoping she won't be boxed in to a certain role in Hollywood, she is open to a "7th Heaven" reboot.
'7TH HEAVEN CREATOR' WOULD WELCOME STEPHEN COLLINS
"What they did with 'Fuller House' with the same characters, but a whole new concept. I think that could be a lot of fun," she said.
Mitchell is currently appearing in an unscripted docu-comedy series titled "Hollywood Darlings" where she stars opposite former child stars and real-life friends Jodie Sweetin of "Full House" fame and Al Lambert from "Step by Step."