10 Things You Didn't Know About 'Saved by the Bell'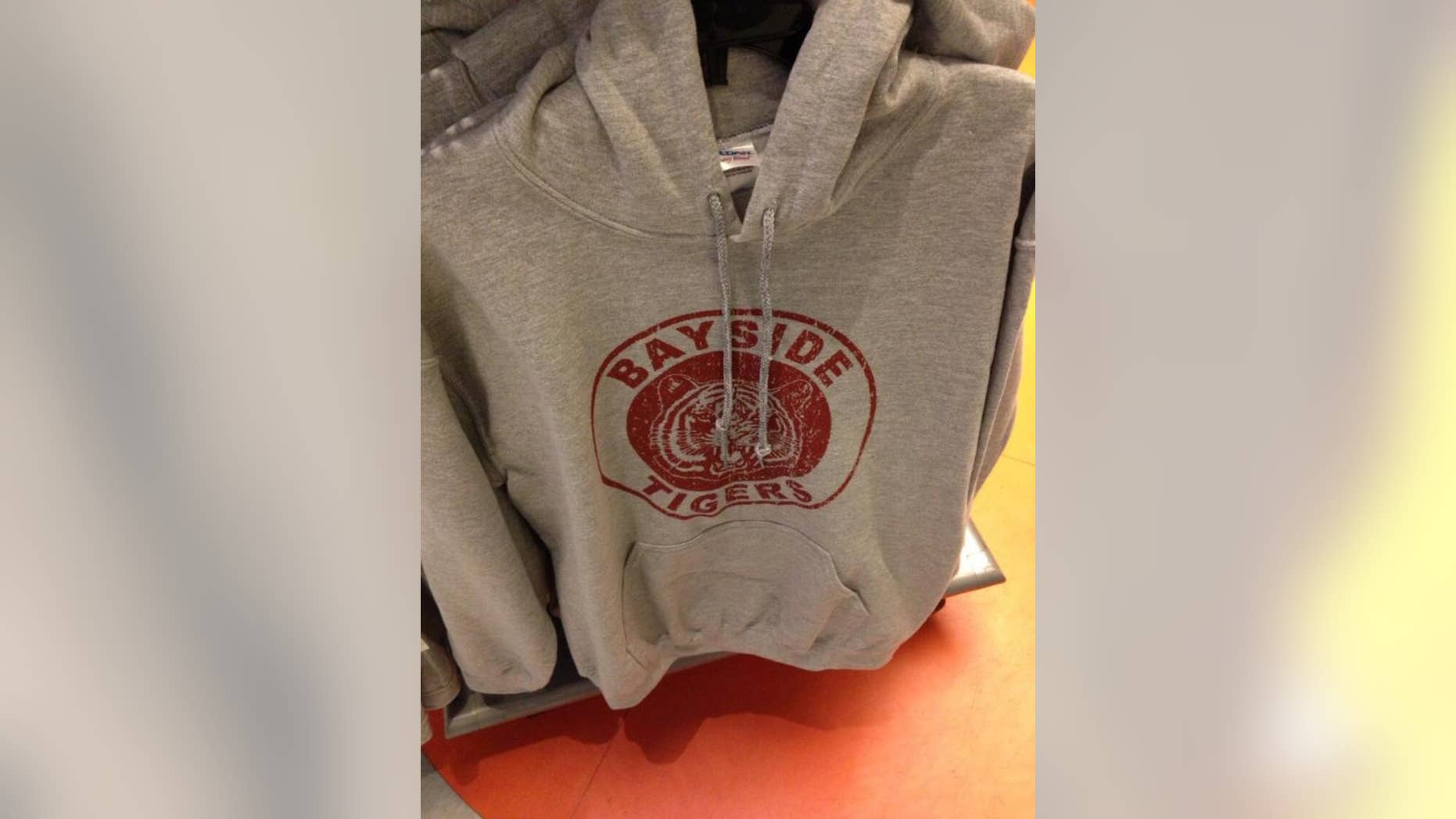 It's hard to believe it, but it's been 25 years since the gang from Bayside High first made their television debut.
Well, maybe not their debut. As any true "Saved by the Bell" fan will tell you, Zack, Lisa, Screech and Mr. Belding were all characters on the ill-fated Disney sitcom "Good Morning, Miss Bliss" before (inexplicably) transferring from Indianapolis to L.A. for the NBC premiere of "Saved by the Bell" on August 20, 1989. But it's a good thing they left, because it wasn't until they met up with Jessie, Slater and Kelly that their characters really came into their own, cementing their status as the coolest kids in school (and one slightly out-of-touch principal).
In celebration of the show's neon silver anniversary, we've gathered ten little-known trivia tidbits about everybody's favorite Saturday morning sitcom:
#1. The original pilot for "Good Morning, Miss Bliss" was created for NBC (and aired a full two years before "Saved by the Bell"), but the studio ultimately passed and instead made a deal to produce 13 more episodes for the Disney Channel. Unlike the "Miss Bliss" episodes that aired on Disney, however, the NBC pilot featured a completely different cast playing the students, including Brian Austin Green (of future "90210" fame), Jonathan Brandis ("Seaquest") and Jaleel White (who would go on to play Steve Urkel in "Family Matters").
#2. Oscar-winning actor Alan Arkin advised Mark-Paul Gosselaar to turn down the role of Zack Morris and stick with dramatic acting and film. "He was my mentor when I went for the audition," Gosselaar explained in an interview with Paul F. Tompkins on "Speakeasy," adding that he and Arkin were working on a film called "Necessary Parties" at the time, and that he was actually living with Arkin during parts of the production. Ultimately, however, Gosselaar decided not to heed Arkin's advice. "I told him to go **** himself and I did the show," he joked.
#3. When the Disney Channel canceled "Good Morning, Miss Bliss" after its first season, there were no concrete plans to rehash the show as "Saved by the Bell" (other than a rumor that ABC might pick up where "Miss Bliss" left off, which they never did). Actor Dennis Haskins (Mr. Belding) later learned that he wasn't out of a job from one of the wardrobe guys, who came up to him and said, "They told me to save your suits."
#4. With the exception of co-creator Peter Engel and NBC president Brandon Tartikoff, the show's crew wasn't thrilled with Tiffani Amber Thiessen's casting as Kelly Kapowski (and that includes Elizabeth Berkley, who originally auditioned for the role of Kelly). "No one wanted Tiffani but Brandon and I," remembered Engel on comedian Barry Katz's podcast. "My staff was up in arms … I said, 'I know. She can't walk, she can't talk, she can't chew gum at the same time. But she's gonna be a major star.'"
#5. Peter Engel wasn't a fan of the name "Saved by the Bell." One of his writers, Tom Tenowich, suggested it during a meeting with Brandon Tartikoff, who liked the way it sounded. As soon as the meeting was over, Engel remarked to Tenowitz that it was the "stupidest ****ing idea I ever heard," but went ahead with it anyway, believing that NBC would never be able to secure the rights to the phrase. Perhaps bitter over being wrong, Engel later hired five separate composers to pen the show's theme song, and instructed each not to use the phrase "saved by the bell" in the lyrics or incorporate the sound of ringing bells in the recording. "The first four guys, it was nothing special, [then] Scotty Gale comes in, and the bell rings [at the beginning of] his recording," said Engel. "My staff thinks I'm going to kill him … [but] I go, 'That's it!'"
#6. Mark-Paul Gosselaar never had naturally blond hair; his dark locks were dyed lighter for the show. "I can't believe I have hair now," he remarked on a 2014 episode of "Live With Michael and Kelly," adding that he had been "putting toxins on [his] head for six years."
#7. Supermodel Kathy Ireland was supposed to appear in an episode as a nurse who seduces Zack, but she was fired during the rehearsals. "She must have dazzled us in the office, because I hired her on the spot," recalled co-creator Peter Engel. But later, after a disappointing table read and a similarly disappointing dress rehearsal, Engel called Ireland's manager to inform him that she couldn't do the part. "He says to me, 'I can't believe what you're doing!' and I said, 'Well, I gotta tell you the truth: You're gonna get used to this.'"
#8. The character of Tori Scott was introduced because Tiffani Amber Theissen and Elizabeth Berkley were busy with other projects. Thiessen and Berkley had already finished filming their "senior year" season with the rest of the original cast, and were unavailable when NBC ordered extra episodes into production at the last minute. The producers hired Leanna Creel to serve as the new girl (and Zack's love interest), and mixed her episodes into the middle of the final season, which also explains why Kelly and Jessie reappear during the final graduation episode while Tori is nowhere to be seen.
#9. In 2009, Dennis Haskins indirectly reprised his role as Mr. Belding in a CD/DVD combo album titled "Karaoke With Your Favorite Principal Dennis Haskins aka Mr. Belding," which included Haskins' renditions of "California Dreamin'" and "Piano Man," among others. (A few years prior, L.A. Weekly documented his love of performing karoake at Dimples in Burbank, California. "This place is my Cheers," he said. "I love doing Alice Cooper. A little 'School's Out for the Summer' — you know, because of the show and all.")
#10. The "Saved by the Bell" spin-off "Saved by the Bell: The New Class" ran for more seasons (seven) and produced more episodes (143) than "Good Morning, Miss Bliss," "Saved by the Bell" and "Saved by the Bell: The College Years" combined. ("Good Morning, Miss Bliss" ran for one season and produced 13 episodes; "Saved by the Bell" ran for four seasons and produced 86 episodes and one made-for-TV special; and "The College Years" ran for one season and produced 19 episodes.)