The Savage Four-Door Convertible Supercar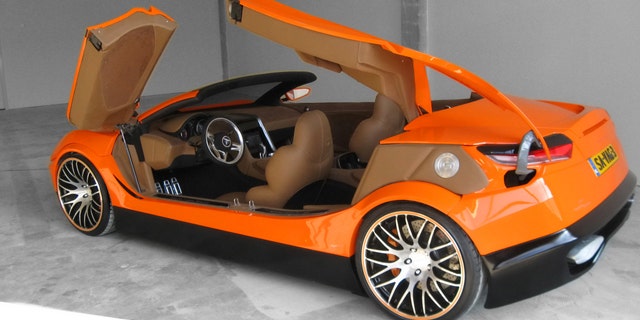 Savage Rivale is an ambitious startup based in the Netherlands and working hard on not just a new car, but a whole new segment.

That segment, albeit a niche one, is the four-door convertible supercar segment, a void which in the very new future will be filled by the striking Savage Rivale Roadyacht GTS.

Still in the concept phase, but edging invariably closer to production, the Roadyacht GTS is featured in a stunning new promotional video filmed where else but in the home of the car's target market, the millionaires' playground that is Monaco.

Savage Rivale has confirmed that the production version of the Roadyacht GTS will debut in 2012 at a major auto show in the Middle East, another key region where the Dutch firm hopes to sell its wares. For now Savage Rivale is continuing work on the Roadyacht GTS' convertible roof system but order books for the car are already open, with three customers having placed firm orders thus far.

One of these orders is for a special version, the track-only 'GTR'. It will come with a stripped out body, more powerful drivetrain, and plenty of carbon fiber to keep weight down. Savage Rivale has also revealed that it plans to build just 69 GTR models and the first one will be shown to customers as early as February.

As for the road-going Roadyacht GTS, Savage Rivale plans to start deliveries in early 2013. As previously reported, the car will be based around a C6 Chevrolet Corvette platform and in standard trim will run the high-performance Z06's 7.0-liter LS7 V-8 engine tuned to produce 601 horsepower and 553 pound-feet of torque.
Click here for more from MotorAuthority

Importantly, Savage Rivale will also use its uniquely-designed car in an attempt to set a new Nurburgring-Nordschleife record for a four-door car. That attempt will take place sometime next year.

Enough time-wasting, now sit back and enjoy the video.