Rusty little Mini Cooper stored 40 years sold for big bucks at auction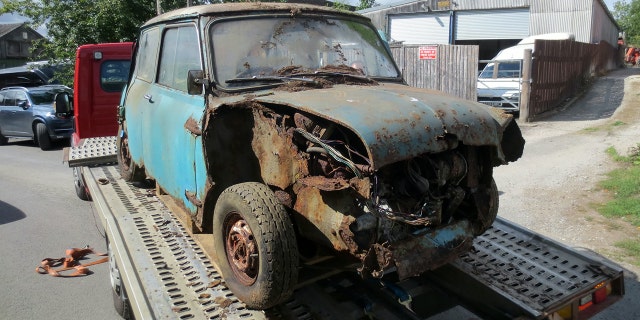 Someone just paid $25,000 for an old wood rack.
It was in the form of a 1965 Mini Cooper S, which had been rusting away in a shed since 1978.
The classic compact car doesn't run, is missing parts and is an absolute derelict, but is also a highly desirable model that stirred up a frenzy when it was auctioned off in North Yorkshire, U.K., this week.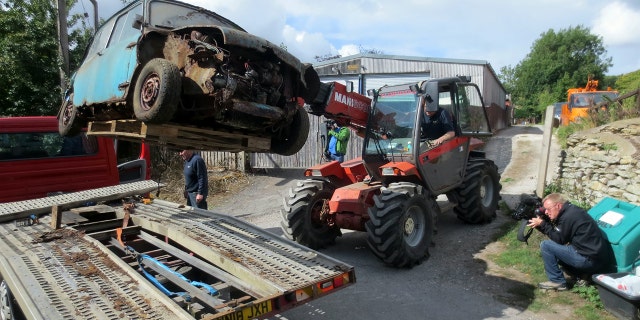 "Over the years the garage roof had collapsed and the Mini essentially became a shed within a shed, with the boot and rear used to store kindling," auctioneer Derek Mathewson told SWNS.
Mathewson said it was expected to go for somewhere between $5,000 and $15,000, but that a huge level of interest led to the surprising sale price.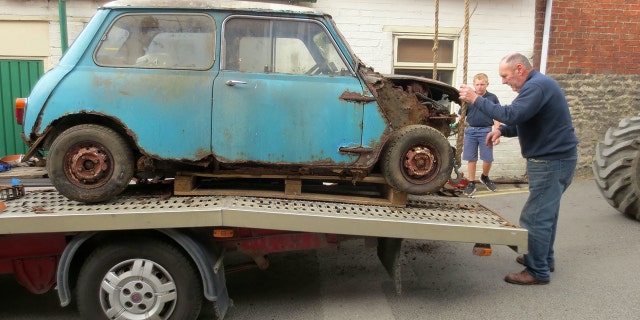 It'll be worth a lot more if the buyer is willing to put in the work. According to the Hagerty Price Guide, the current value for a fully-restored 1965 Cooper S is over $55,000.
'LITTLE RED' MUSTANG SHELBY GT500 FOUND AFTER 50 YEARS, WORTH MILLIONS: