Mustang-style Ford F-150 bed cover is a fast (back) seller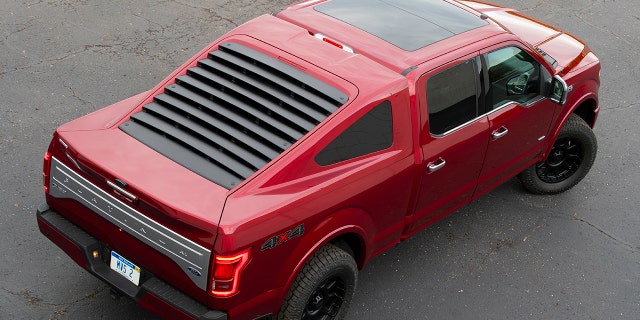 If the Ford Mustang is a pony car, this must be a Clydesdale.
Specialty vehicle builder and accessory sales outlet Michigan Vehicle Solutions has a surprise hit on its hands with a fastback-style bed cover it designed for the Ford F-150 that gives it the look of a classic Mustang.
725 HP FORD F-150 AVAILABLE FOR UNDER $40,000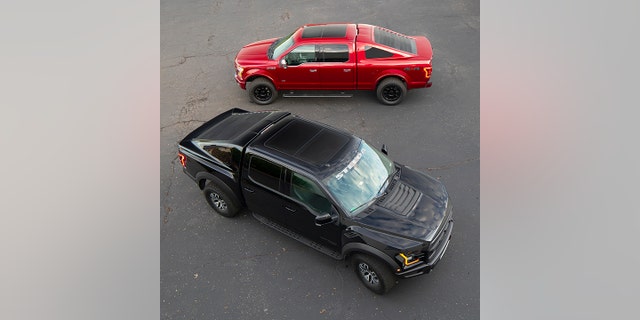 The company's program manager, Jim Thompson, tells Fox News Autos that the Aero X liftback cap first went on sale last May, but that the orders started flooding in when a Facebook post featuring a truck on the highway fitted with one of them went viral last week after it was reported on by The Drive.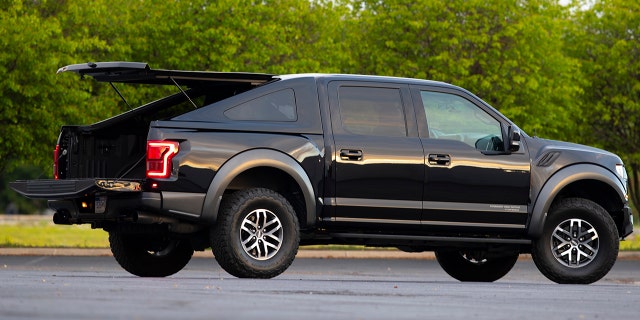 Owner Rich Oliver says they didn't initially intend to make the louvered fiberglass cover resemble the rear of a Mustang, but after they started working on it they did add some inspiration from his 1969 Mach 1. The idea was to create something with more cargo carrying capability than a flat tonneau provides while also improving aerodynamics.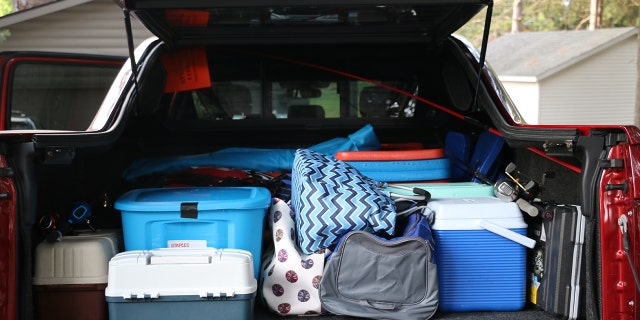 Despite its original style, the lockable unit attaches with industry standard bed clamps. It fits 2015 and later model year F-150s and is available in 5.5-foot and 6.5-food bed lengths starting at $3,995, with flip open side windows optional extra.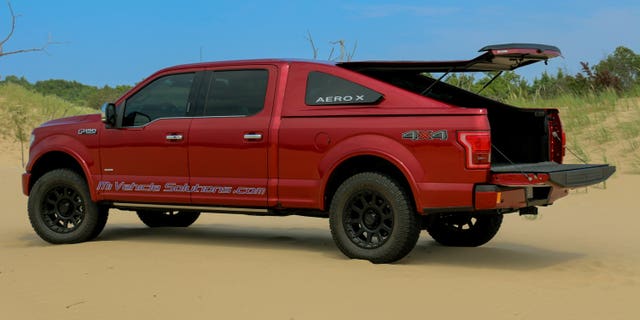 Thanks to "the incredible response," the company is developing similar caps for other models across all of the truck brands, but is focused on increasing the output of the F-150 version, which it can currently build at a rate of only about 10 per week. Oliver says there has been interest from at least one high-volume manufacturer about building it under license.