Gucci's Latest Accessory is a Fiat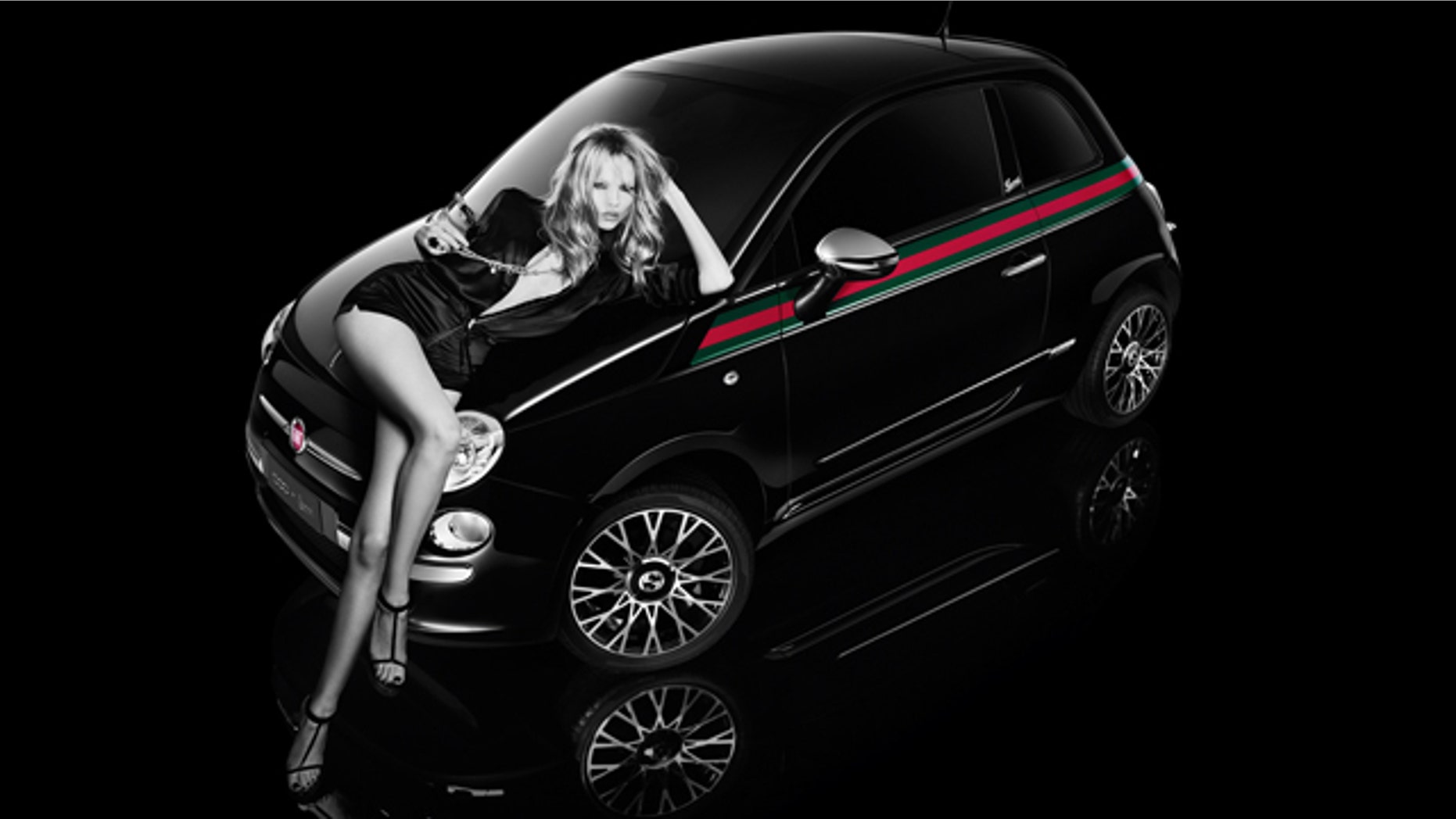 It's about the size of a handbag, so this actually makes sense.
Fiat has teamed up with its Italian compatriot Gucci to create a luxed-out version of its 500 subcompact economy car.
The limited edition subcompact features an exclusive paint job offered in white or black (bianco o nero in Italiano) replete with chrome trim, Gucci badges and the designer's signature green and red striping.
Inside the two-tone leather seats are embossed with the Gucci logo, which you'll also find on the shift lever knob. And while black would've matched just fine, the seatbelts are made from green and red fabric.
To ensure that you are fully-coordinated when you step out on the town, Gucci is offering a line of its goods to go with the car that includes a $1350 backpack and $425 men's driving driving shoes.
Pricing for the 500 by Gucci, which goes on sale in the United States this December in both coupe and convertible forms, has yet to be announced, but in Italy the drop top sells for $27,000, about seven grand more than the standard version of the car. The base version of the 500 in the U.S. starts at $16,000.
The fashionable 500 is just the latest in a growing number of little cars that have gone high-end. The Aston Martin Cygnet is a $49,000 take on a tiny Toyota, while the $52,000 MINI Goodwood brings Rolls Royce furnishings to the cheeky little British compact and a low-key way to enjoy luxury in a crowded urban environment.
Apparently bling doesn't have to be big.