Cadillac's semi-autonomous Super Cruise hits the road and takes the wheel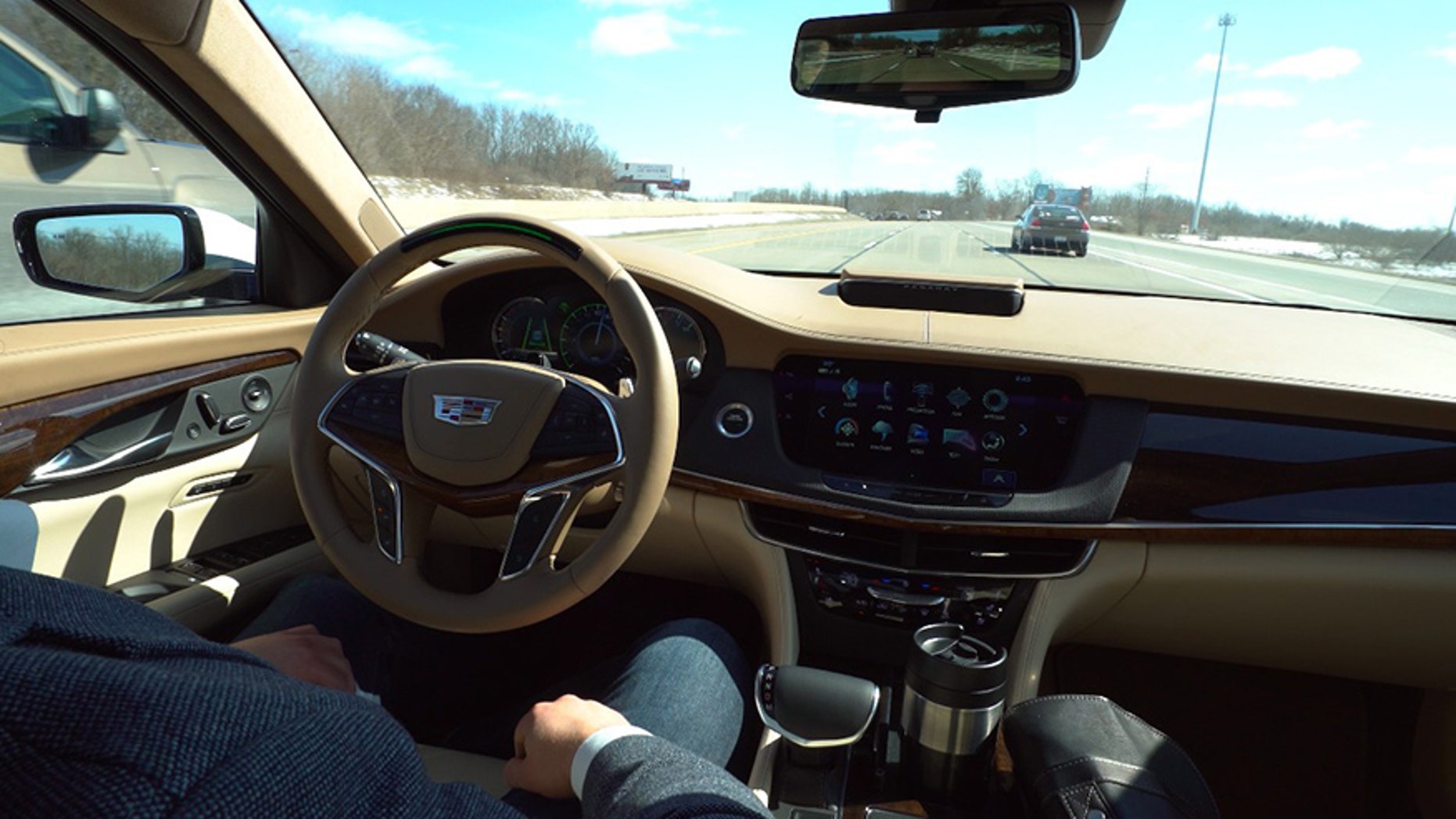 The folks at Cadillac think luxury means not having to drive, at least not as much as you do now.
CT6 sedans featuring the company's new Super Cruise semi-autonomous driving system are heading to showrooms now, offering the promise of hands-off and feet-off freeway driving. The system lets the car to steer itself within a lane and not run into any cars in front of it while you try to relax and enjoy the ride.
Super Cruise uses cameras and radar to monitor the lines painted on the road and any obstacles ahead, but it's a very accurate GPS system coupled with detailed 3D maps of all of America's highways that takes it to the next level. It will only work on divided, limited access roads, and knows when it's on one, illuminating an icon on the instrument panel lights up to inform you that it's ready to go.
When it does, you just have press a button on the steering wheel and the car takes over. A green LED strip on the top of the steering wheel indicates that it's active, and you can leave your hands on it, or take them off for as long as you like until the car asks you to regain control. Many competing systems, including Tesla's latest version of Autopilot, require the driver to touch the wheel periodically to prove they're still alert.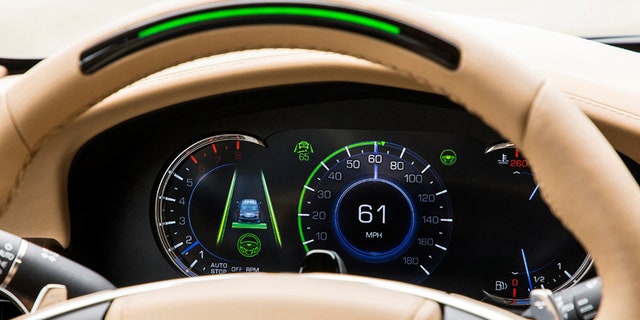 Cadillac gets around this restriction by mounting a camera behind the wheel that monitors your face to make sure you're at least looking ahead. During a test drive on the New Jersey Turnpike I turned my head to the side as if I were gazing out the window looking at the sights, and within a few seconds the LED strip started blinking to get my attention. I then put my hand in front of my face, peeking between the fingers like I do at scary movies, and it wasn't having any of that, either.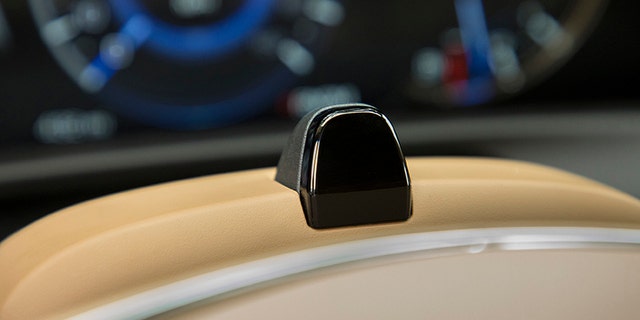 Fail to respond to its pleas, and the LED bar will turn red, followed by your choice of audible alerts, a vibrating seat or both. Continue to ignore it, and the car will bring itself to a stop in its lane with the hazard lights on and use the OnStar system to call for emergency help. I only had the opportunity to drive during the day, but infrared emitters on the steering wheel invisibly illuminate your face in the dark, so it works fine at night, according to Cadillac.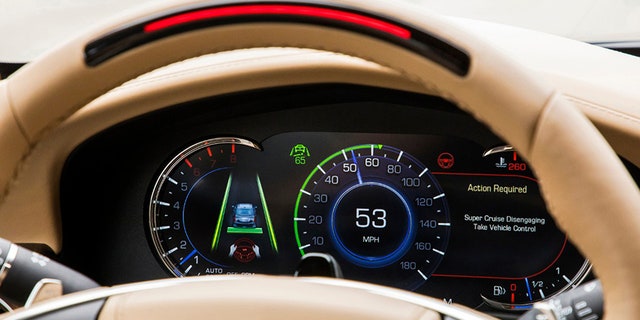 As far as the passenger experience is concerned, Super Cruise locks into the center of the lane, makes steering adjustments and adjusts its speed to traffic as smoothly as the last 100 taxi drivers I've had, not to mention me. It works at speeds of up to 85 mph and can be set above the posted speed limit, so the tickets are on you. It doesn't take long to get comfortable with, but it does have limitations that require you to pay some attention and be ready to grab the wheel.
Super Cruise can't change lanes or navigate anywhere, other than straight ahead. But it knows where it is on the road and will drive in the right lane past exit ramps without getting distracted by the diverging lines. It also gives fair warning if you're lane is about to end or get too curvy for it to handle ahead.
Over about 30 miles of engagement, I only needed to pitch in with the driving twice. Once when a truck nearly cut us off, and again when it was negotiating a long 90-degree bend with toll booth just past it that might have been the reason it wanted me to take over. In both instances the alerts came on well before Super Cruise gave up control. I've had other assist systems simply bail on me, requiring a quick reaction to keep the car from crashing, but there was no drama in the CT6.
That's not to say there never will be. Cadillac doesn't claim Super Cruise is infallible, which is why it won't tell you that you can turn it on and eat a Big Mac, practice the flute or take a nap. One clever ad does depict two people talking to each other using sign language, but the driver's hands are otherwise unoccupied.
Instead, you'll hear that it helps take the stress out of driving. That it's a safety shield for when you're fiddling with the radio or watching the world go by, but that it definitely doesn't trump laws against handheld smartphone use.
Super Cruise comes standard on the 3.0-liter twin-turbocharged CT6 Platinum starting at $85,260, but can be had in a Premium Luxury trim level car with a 3.6-liter V6 for as little as $71,290, which is more than $8,000 less than the cheapest Tesla Model S with Autopilot goes for today. It's not yet available on the plug-in hybrid version of the CT6.
Cadillac plans to update the map data quarterly to start, and may offer other tweaks to the system as it is further developed. One being worked on is more detailed messaging that explains to the driver exactly why it won't work in certain situations.
In the situations that it currently does, it works very well. For Cadillac-loving road-trippers, or drivers with neverending stop-and-go highway commutes, Super Cruise may be the most luxurious thing money can buy short of a chauffeur.