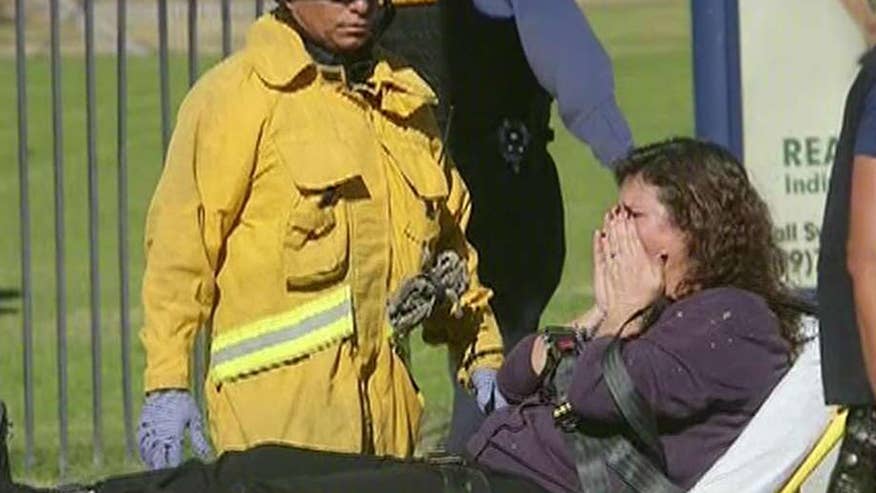 More than a year after the terror attack in San Bernardino, California, survivors of the horrifying ordeal continue to struggle physically and mentally.
The problems started when San Bernardino County placed the terror victims into California's Workers' Comp System. Many survivors then had their claims repeatedly denied or modified.
Those denials prompted the state to conduct an investigation into how the cases were handled. The findings, published this month, concluded that in many cases, the denial of care was the victims' personal physician's fault, stating: "The fact that several requests were denied and then authorized upon further review suggests that better communication by providers to the County's claims administrators and better documentation at the time requests were first submitted might have reduced the number of UR denials and IMR (independent medical review) requests."
"I have to fight for treatments all doctors and surgeons say I need. Everyone was saying I need this, and yet my claim was sent to utilization review and being denied," Valerie Weber told us during her continued recovery at the end of last year. She was shot twice by Tashfeen Malik. One bullet paralyzed her left arm, the other shattered her pelvis.
Weber is back in the I.C.U this weekend after she experienced complications from her most recent surgery.
Gary Kaplan, Weber's attorney, says, while blame is being tossed around, the real accountability lies in a broken system, which is not designed to handle wounds typically sustained on the front lines.
"If you were in any other setting using your private insurance, the vast majority of the things that you require to get better would be authorized and paid for by insurance, and it just isn't in the worker's compensation system." Kaplan says.

RECORDS: MAN TO PLEAD GUILTY TO AIDING SAN BERNARDINO TERROR ATTACK
The San Bernardino County Board Chairman, Robert A. Lovingood, released a statement earlier this month.
"This has been unchartered territory for the county, for the doctors, and most certainly for the survivors. But the State's investigation shows the county has worked hard and effectively to ensure safe, and complete care for the employees injured during this horrific attack. This has been the county's priority since that fateful day," Lovingood says.
Fox News has reached out numerous times over the past few months to the County's Board of Supervisors for an on-camera interview, but all five board members declined to comment or appear. That silence has also been delivered to the survivors, who continue to seek help in their ongoing recovery process, some even petitioning President Trump for help.
Matt Sawicki is an Associate Producer for Fox News Channel (FNC). Follow him on Twitter @SawickiFNC.
Will Carr joined Fox News Channel (FNC) as a Los Angeles-based correspondent in June 2013.