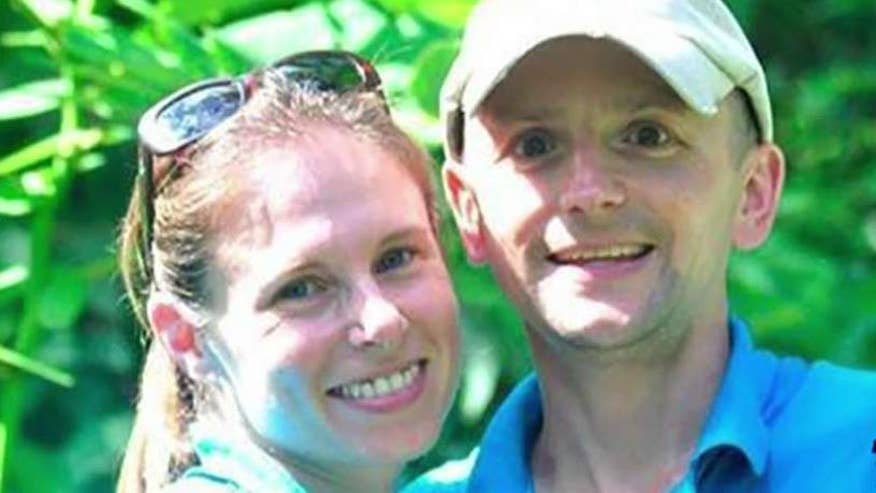 The veteran Florida zookeeper who was mauled by a tiger violated policy when she entered into the big cat's enclosure, zoo officials said.
In a statement released late Friday, Palm Beach Zoo president and chief executive Andrew Aiken said Stacey Konwiser, 38, entered "the same portion" of the tiger house that was "clearly designated as accessible by a tiger."
Konwiser, also known as "the tiger whisperer" was inside the tiger habitat on April 15, which is closed to the public, preparing for the zoo's daily 2 p.m. tiger show. It was not immediately clear what caused the tiger to attack her.
"Under Palm Beach Zoo policy, zoo employees are never allowed to enter a tiger enclosure to which the animal has access," the statement said.
Palm Beach Zoo spokesman Naki Carter told WSVN that the 13-year-old male Malayan tiger was not being exhibited when he attacked Konwiser and the public was never in danger. However, the zoo was placed on lockdown and about 25 guests were told to barricade themselves in the gift shop as a precaustion.
The tiger was tranquilized and authorities had to wait until the sedative took effect before they could come to Konwiser's aid, West Palm Beach police spokeswoman Lori Colombino said.
"She is someone that absolutely loved everything that had to do with keeping these tigers and seeing that they were enriched daily," Carter said, "and I know that just her love for them, if you knew her, then you knew about her love for these creatures."
Konwiser's death is being investigated by the Florida Fish and Wildlife Conservation Commission and the Occupational Safety and Health Administration. The zoo is closed until Sunday at the earliest.
"All of us share two common goals: to completely understand how this could ever happen and to assure everyone that this will never happen again," Aiken said in the statement.