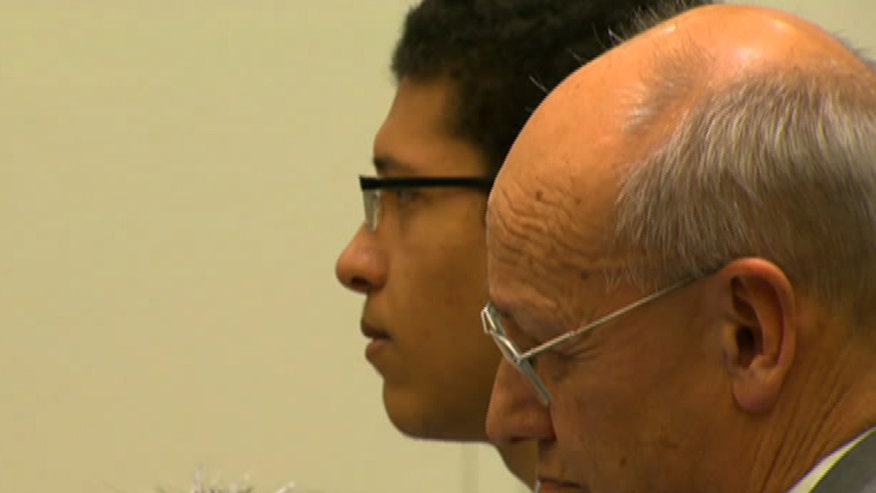 A Massachusetts teenager convicted of raping and murdering his math teacher faces additional charges in a separate case, as his attorney appeared before a judge Wednesday.
The charges against 16-year-old Philip Chism include attempted murder and assault and battery with a dangerous weapon stemming from an attack on a state Department of Youth Services worker while he was awaiting trial for killing Danvers High School algebra teacher Colleen Ritzer.
Chism had been in a youth detention facility in Boston in June 2014 when prosecutors said he followed a worker into a locker room and choked and beat her before other workers intervened. The worker suffered injuries to her face, jaw, neck and back.
Juvenile court cases are typically closed, but because Chism is being charged as a youthful offender, the case will be open to the public. Attorneys are due back in court in February.
Chism was 14 when he followed Ritzer into a school bathroom, strangled her, stabbed her at least 16 times with a box cutter and raped her. Ritzer's body was found in woods near the school.
Chism's lawyer admitted his client killed Ritzer, but said he was suffering from severe mental illness and wasn't criminally responsible for his actions. A psychiatrist testifying for the defense said Chism was in the midst of a psychotic episode when he killed Ritzer.
The teen faces life in prison on the first-degree murder charge. As a juvenile, he cannot receive a life sentence without parole following decisions by the U.S. Supreme Court and the Supreme Judicial Court of Massachusetts. Adults convicted of first-degree murder in Massachusetts automatically receive life without parole.
Judge David Lowy set a status hearing for Dec. 22 to discuss sentencing in that case.
The teacher's father, Thomas Ritzer, says the family is "pleased" by the guilty verdict returned Tuesday but say it's "no cause for celebration." He says the family will still be reminded of the crimes as Chism appeals the case.
Ritzer, who was joined by his wife and Essex County District Attorney Jonathan Blodgett, says the trial's end marks a new phase of their lives, in which they hope to honor their 24-year-old daughter's legacy.
Chism's family declined to talk to reporters after the verdict was read Tuesday.
The Associated Press contributed to this report.