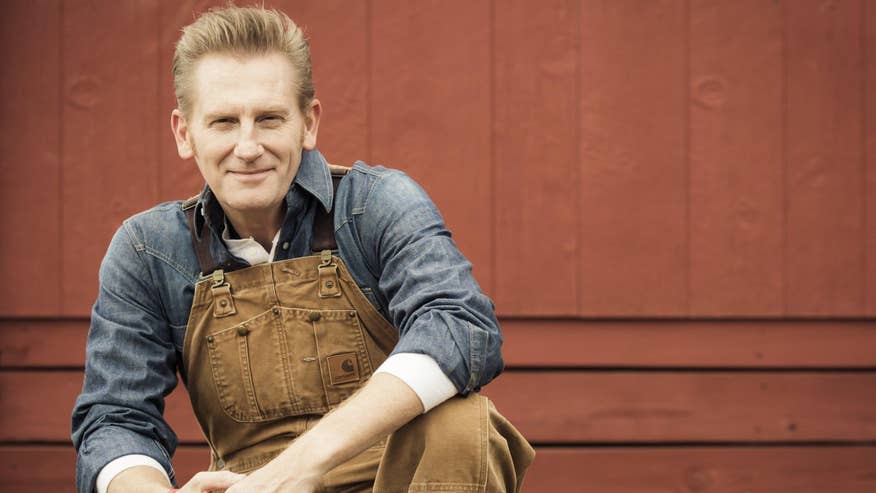 Rory Feek knew when he set out to write his book "This Life I Live" he would need to be brutally honest even if that meant sharing some of the less-flattering moments in his life.
The country star, whose wife Joey Feek died of cervical cancer last year, decided to put his pen to paper and share the good, the bad and the ugly. The father of three -- he has two adult daughters with his ex-wife and one with Joey who is nearly 3-years-old -- wasn't afraid to let his kids into his colorful life.
"There are definitely parts that they didn't know but I'm not afraid. It's my life and that's what makes it important," Feek told Fox News.
The singer-songwriter writes about an affair he had with his best friend's wife and his struggles with alcohol, partying and women. It's all in there, Feek says, because he was able to turn his lowest point into a life-changing moment.
Feek explains it was asking his friend to forgive his indiscretion and being granted that forgiveness that ultimately turned the country singer to God.
"I think I've gone back to everybody in my life who I needed to make amends with and tried my best to do that and I'd like to think that I've remained friends with everybody."
The 51-year-old also details the struggles he had in his professional life of trying to achieve success in country music. At times, he did not have the money to pay for medical expenses. When his daughter Heidi broke her leg, Feek called a nurse hotline and attempted to fix it himself before taking her to the doctor one day later.
"I think part of what's helped me is I really never had a plan B," Feek said of never giving up on his dreams to become a singer. "I never thought of anything else."
But now, he wants to just be a farmer and to live a more simple life.
"I used to think that I really wanted to live an extraordinary life -- and I have. But I've also realized now for people who chose to live a simple life and work a regular job, that's actually really extraordinary. Sometimes, there's so much stuff coming at you that you miss the best parts."
Despite going through hard times, like losing his wife last year and becoming a single dad again, Feek says he still believes that God has a reason for everything.
"I believe it every day," he told us. "I belive that everything that we do is part of a bigger plan and you'll look back and go everything is different because you did this."
Feek continued, "The good parts and the bad parts, you put it all in God's hands. Even if it doesn't feel good, it's ultimately good and that's what [Joey] felt at the very end."
You can find Sasha Savitsky on Twitter @SashaFB.