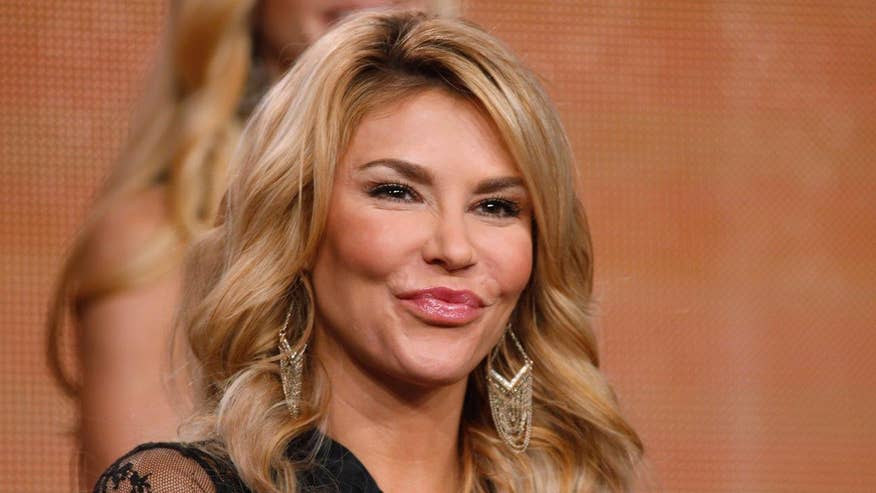 Reality star Brandi Glanville has apologized after causing a media maelstrom for her unusual take on the holiday season.
The "Real Housewives of Beverly Hills" alum posed for a photo above Jesus in a San Diego nativity scene, as if she had just given birth to the son of God.
"Never forget the reason for the season," she wrote under the Facebook snap which was posted on Friday.
Almost immediately hundreds of people criticized her for the post.
'Wow, just wow!! You managed to offend practically everyone with this post. Are you stupid or something?' one person wrote.
Glanville deleted the photo following the backlash. The 44-year-old blonde also took to Twitter to defend herself.
Guess what!God forgave me!!now you people that don't think spewing hate is a sin might want to check in with our Lord! #hypocrisy

— Brandi Glanville (@BrandiGlanville) November 28, 2016
I made a joke about where babies come from in poor taste.I am Christian raised Lutheran.I apologized &took it down.God forgives that's it!!

— Brandi Glanville (@BrandiGlanville) November 28, 2016
Glanville first came into the public eye as the wife of actor Eddie Cibrian. Their marriage imploded when Cibrian had an affair with singer Leann Rimes who he married a year after splitting up with Glanville.