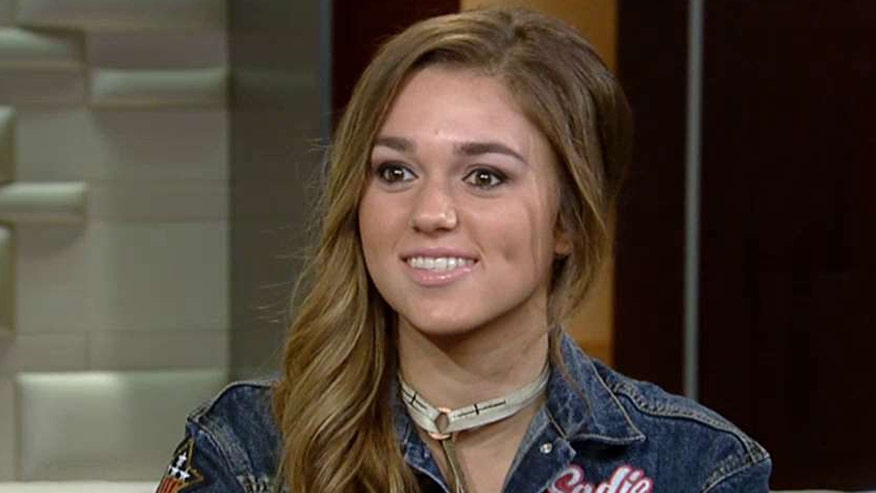 Sadie Robertson says she's living a "'Hannah Montana' lifestyle."
The "Duck Dynasty" star spoke to NKD magazine about how she splits her time between her "normal" life in West Monroe, Louisiana and her life in the spotlight.
Robertson's entire life changed when her family landed their hit A&E reality show. But it wasn't until she was asked to compete on "Dancing With the Stars" in 2014 that the teenager gained her own fame.
Sadie Robertson on leaked Trump tapes: I'm still voting for him
"That was the first time that I was to be separated from my family, and was just by myself, which was really weird but it kind of established who I was," Robertson told NKD.
When the show was over -- Robertson came in second place to Alfonso Ribeiro -- she returned to her high school in West Monroe. But not everyone was accepting at first of her newfound fame.
"A lot of people didn't like that...When you're in Louisiana, you literally have a target just on your face. That was really hard at first, but I feel like now everybody's been able to just know that I didn't change. Even though my life changed, I didn't change."
'Duck Dynasty's' Sadie Robertson defends faith, family on 'DWTS'
Robertson graduated high school and told us she's taking some time off to focus on her career despite most of her friends starting college.
She told NKD her next step is to move to Nashville.
"A lot of people my age right now are going to college, and that's kind of like my college, it's like my next step in life."