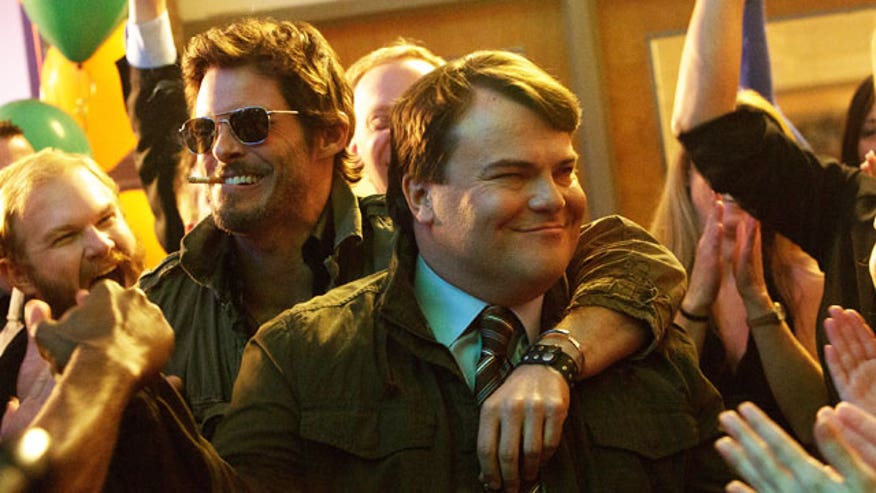 Jack Black is delving into a scary role for his upcoming flick, "Goosebumps," and while promoting the creepy kids movie, Black recalled a truly dark time in his own childhood.
The comedian revealed to Parade that he struggled with a cocaine addiction when he was 14.
"I remember just lots of turmoil from that time period," he told the magazine. "I was having a lot of troubles with cocaine . . . I was hanging out with some pretty rough characters. I was scared to go to school [because] one of them wanted to kill me. I wanted to get out of there."
He explained that, as a result, his family opted to send him to private school for troubled children. The move gave him the chance to turn his life around.
"Most of the other kids there were expelled from other schools, but I went voluntarily," he says. "It was a place to press the restart button."
Still, the remainder of Black's life hasn't been hardship-free. His older brother died of AIDS in 1989.
"I have two gay siblings: my big sister, Rachel, and my big brother, Howard," he told Parade. "He was a big influence on me. He took me to my first rock concert. I was 11; he was 23. He was so vibrant, creative, amazing. He shaped my taste in music. [Death] didn't happen quickly. We all saw the deterioration. He was only 31. So very young. We were robbed of something precious. It was devastating. It was hard for all of us, but it was hardest for my mom when we lost Howard. She's never really recovered."
Black has found happiness in his acting career and with his wife and his two sons.
"Something happened when I was on 'King Kong,'" he revealed. "The fellow who plays King Kong, Andy Serkis, was there with his wife and kids, and he let me read a bedtime story to his kids. And I thought, 'Oh, I should have a kid. I want to have a family.' There was an emptiness that started to develop after that. Now I'm happiest just swimming with my boys in the ocean."

Click here to read more from Jack Black's interview in Parade.