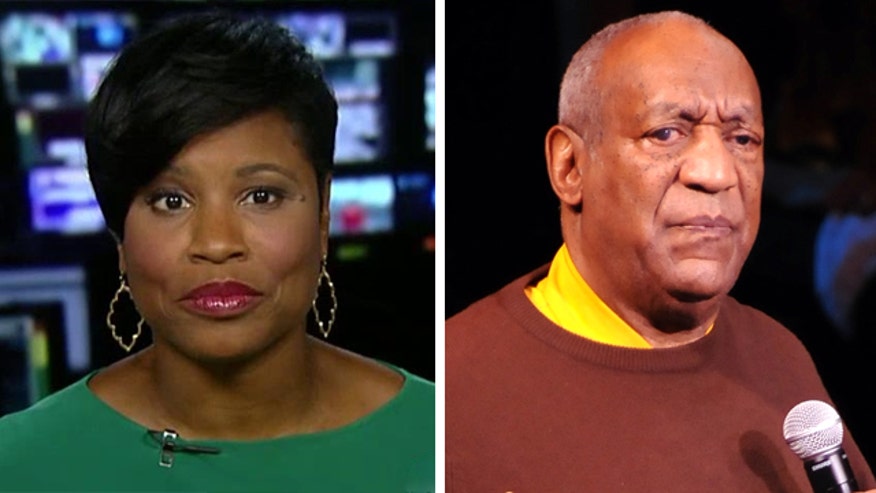 Five out of the 35 women who spoke to New York Magazine about their alleged sexual assault at the hands of Bill Cosby were connected to Playboy in some way. That's 14 percent. Some were former Playboy Bunnies, others said they worked at the Playboy club or were brought to the mansion by Cosby and assaulted there. Additionally, two other women not included in the NY Mag article say they were assaulted by Cosby at the Mansion.
Hugh Hefner has avoided commenting on the controversy surrounding Cosby since December 2014, at which point he referred to Cosby as a "good friend" and called the allegations "truly saddening."
Hef said at the time, "I would never tolerate this kind of behavior, regardless of who was involved."
But are Playboy and Hefner responsible for the behavior of guests at the wild Mansion parties?
Attorney Leo Terrell, of ClearTheCourt.com, said it's possible Playboy could be liable for what allegedly happened at the Mansion "if evidence can establish Playboy had knowledge of the unlawful sexual assaults and took no preventive measure to protect the women and/or discourage the [alleged] conduct of Mr. Cosby."
"Playboy had a duty to provide a safe and hostile-free workplace for the Bunnies," Terrell told FOX411. "The victims have the burden to establish knowledge on the part of Playboy. For example, did any of the victims [complain] to management about Mr. Cosby?"
Attorney Julian Chan added, "A host owes a duty of care to their guests, to provide a safe environment."
Terrell noted that like any other defendant, Playboy would be protected by the statute of limitations should a case be brought. The statute of limitations for the vast majority of the current allegations against Cosby have run out.

Terrell also clarified, "I have seen no evidence where victims have accused Playboy of failure to take corrective action."
Still, the Playboy has found itself deeply tied to the Cosby accusations. Besides the women with connections to the brand who have mentioned Playboy in their Cosby accusations, there is also the matter of accuser Chloe Goins' case.
Goins' lawyer has indicated the LAPD is investigating her claim that Cosby assaulted her at the Playboy Mansion in 2008. If her claim proves to be true, she will be the only known accuser with a case against the former sitcom star in which the statute of limitations is not expired.
Officer Drake Madison of the LAPD confirmed to FOX411, "There is an open and ongoing investigation related to Mr. Cosby and due to the nature of the charges, we won't be speaking about any of the [details of the investigation.]
The LAPD would not comment on whether or not Playboy had been brought into the investigation at this time.
Playboy did not return FOX411's request for comment.
Cosby has maintained his innocence, though 46 women have publicly accused him of drugging them, sexually assaulting them or both. He has never been charged with a crime.