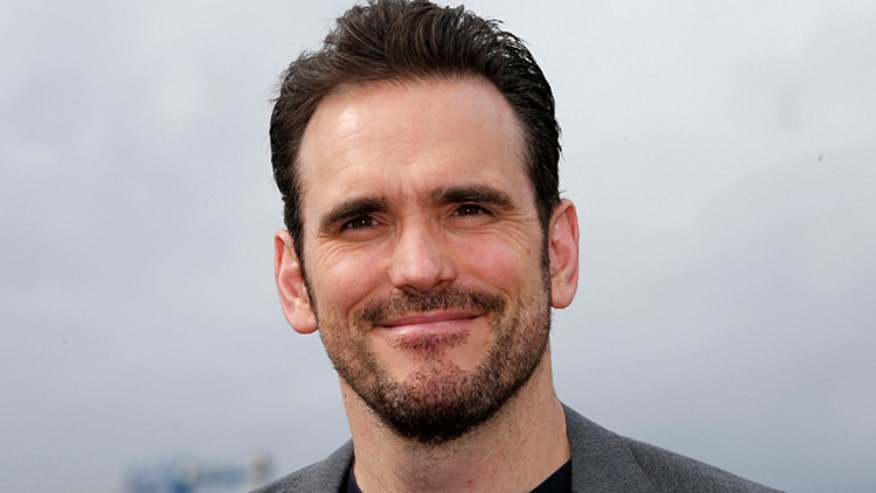 Fox's new bone-chilling series "Wayward Pines" is a TV first for some of the big names involved in the series.
Matt Dillon and M. Night Shyamalan, who is known for the unforgettable horror flick "The Sixth Sense," said the idea of working together on the project, which is based on the novel "Pines," drew them in.
"I'll be honest with you: I don't really watch television that much," Dillon dished to reporters at Fox's TCA presentation. "I liked this guy here on the left [Shyamalan] and the fact the he committed to it and I liked the script."
Shyamalan echoed his sentiments, "For Matt and I, we haven't really done TV… this form of being able to do an anthology and saying 'look, we will give it all for this and see how we feel' [attracted us to the show]."
The series centers on a small Idaho town, where at first glance everything seems to be normal.
"This town seems to be a real town; it appears to be a real place; but it's not," Dillon explained. "There is another truth underneath."
Click here to subscribe to FOX411's YouTube channel
The film star, who has appeared in a range of movies that include "The Outsiders" and "There's Something About Mary," plays a Secret Service agent named Ethan Burke, who is sent to the town to investigate the disappearance of two federal agents.
"This show was particularly tricky because you have different levels of reality," Dillon enthused. "My character stumbles into this town early on, and it's kind of a subjective piece of storytelling… He is kind of with the audience discovering things."
The things he discovers don't really add up, he explained.
Carla Gugino appears alongside Dillon as one of the missing agents he goes looking for.
"The mystery continues even as you start to understand who these people are and you get a new context. There is then mystery of the mystery of human beings," Gugino said. "It's very engaging."
Gugino said she avoided reading the book the show is based off of until she was knee-deep in the filming of the first season.
"I love a good mystery," she said. "It's not just about 'let's reveal these plot elements'… From the very start this was character driven... That was something that was so exciting about doing it."
Shyamalan said he was torn about what plot twists he should make the stars of the show aware of early-on.
"[Some] people that should know the secret didn't want to know the secret," Shyamalan recalled. "At one point I just opened up and I said 'everybody here's what is happening. Deal with it."
Dillon said after all the actors knew where the show was headed they were even more enthusiastic about the project.
"I will say everybody was committed and the passion was in doing the show and making it the best it could be," Dillon said. "That part was exciting. It was challenging. It was exciting."
"Wayward Pines" also stars Juliette Lewis, Melissa Leo and Terrence Howard. The show will premiere May 14 on Fox.