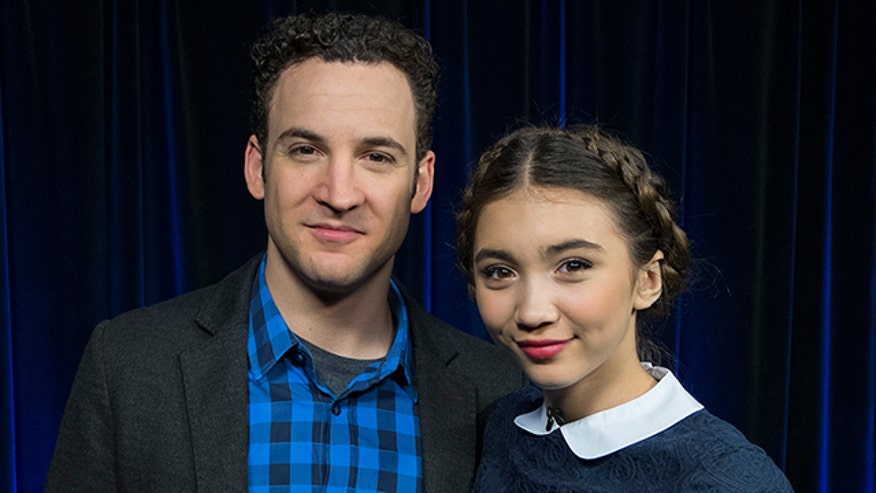 Here's what's going on out there:
This Thursday on Instagram, Gisele Bündchen posted a #TBT snapshot from when she was around 12 years old (below), proving once and for all that she was always destined to be a supermodel, no matter how many stupid epaulettes they tried throw on her shoulders.
"Boy Meets World" may have gone off the air more than a decade ago, but Ben Savage is bringing back his beloved character on "Girl Meets World." Learn more about Disney Channel's new spin-off from Savage and series star Rowan Blanchard (the "girl" in "GMW") in the video above.
Kim Kardashian expressed her desire to be a hot mom in a Lucky magazine interview (she put it in a cruder way but you get the idea), but for that to be possible, she should probably be seen mothering her kid every once in a while.
"Glee" actress Becca Tobin's boyfriend was found dead in their Philadelphia hotel room on Thursday, making this the second time in one year that a "Glee" actress' boyfriend turned up dead. COINCIDENCE?!? Yes. And a very unfortunate one.
Former "Full House" actress Candace Cameron, 38, showed off her admirable bikini body in an exclusive, carefully distanced, favorably angled photo given to TooFab.
Gwyneth Paltrow and Chris Martin have been spending a lot of time together in the Hamptons this past week, presumably on the condition that Martin not be forced to eat any of Gwyneth's tempeh.
A forensic artist has used technology to predict what Evan Mendes and Ryan Gosling's child would look like, but boy, is he gonna feel silly when this kid comes out looking like Mendes' "Clear History" co-star Larry David.
Blake Lively is appearing in the new Gucci Premiere perfume campaign (below), where it's quite clear that she was expecting the ad agency to insert some kind of computer-generated apple (or lizard, or whatever else usually seen in fragrance ads) into her outstretched hand.
Garth Brooks announced an upcoming three-year world tour (as well as his first new album in over a decade) at a press conference on Thursday, probably because somebody's gotta teach Taylor Swift a thing or two about breakin' revenue records!
The three remaining members of Boys II Men are now appearing in music videos for Wendy's, where they croon about their love of the new Pretzel Burgers. We can only pray they'll release a rendition of "Motown Philly Cheesesteaks" to coincide with Wendy's next steak sandwich promotion.
Because he's a super classy guy, Khloe Kardashian's boyfriend French Montana uploaded a picture of Khloe's butt to Instagram (below). Evidently, ladies' behinds are very much appreciated by both his French and Montanan halves.
Carrie Underwood celebrated her first anniversary with Mike Fischer on July 10th, and in less than a month, she'll be celebrating the eight-year anniversary of the time she took a Louisveille slugger to some other jerk's headlights. Busy summer, huh?
And finally, the iconic hoverboard from "Back to the Future Part II" will be going up for auction in October. Bidding will probably start at a price that Planet Hollywood can afford, but you can't.