Yemeni President Saleh Calls For Elections Amid Deadly Clashes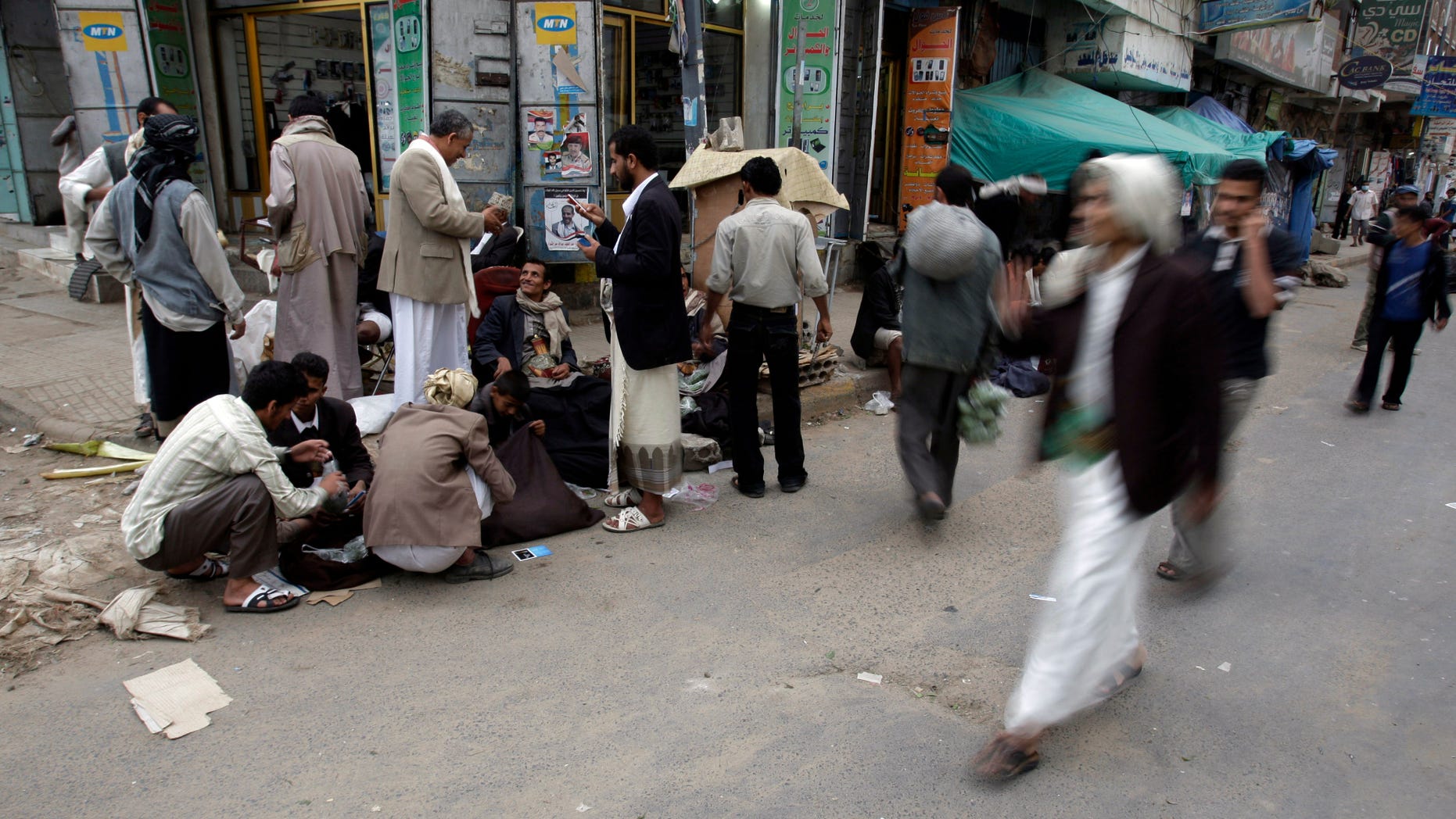 SANAA, Yemen – A new round of fierce fighting in southern Yemen killed 10 soldiers and 26 militants, military officials said Monday, the latest battle in a government campaign to retake territory from Al Qaeda-linked fighters.
Another 38 militants and about 30 soldiers were wounded in the clashes that took place near the city of Dufas in the southern province of Abyan, they said.
The officials, who spoke on condition of anonymity in line with military regulations, said the fighting took place over the past 24 hours. Among the military dead was a colonel.
The U.S. and other Western powers have looked on with concern as Al Qaeda gains a strong foothold in southern Yemen. The U.S. considers the Yemen spur of Al Qaeda as one of the most active in worldwide terror. The "Christmas bomber" who tried to detonate explosives hidden in his underwear on a plane as it landed in Detroit in December 2009 was said to have been trained in Yemen.
Yemen has been wracked by internal conflict for months over popular protests demanding the resignation of longtime President Ali Abdullah Saleh. The Al Qaeda militants have taken advantage of that to take control of several towns and districts in the southern part of the country.
Saleh is still in Saudi Arabia, recovering from severe wounds suffered in a June attack on his palace but refusing to resign despite heavy international pressure, leaving the nation in political limbo.
On Monday Saleh called again for a presidential election, the state news agency said. The Yemen opposition has turned down such proposals in the past, demanding Saleh's ouster.
Despite the continuing turmoil, the Yemeni military has stepped up its attacks against the Islamist militants in recent weeks, killing dozens.
The largest battle over the past day erupted when militants intercepted government troops advancing on Dufas, with dozens of casualties on both sides.
Dufas is just west of Abyan's provincial capital of Zinjibar, where militants have driven out tens of thousands of residents. They have taken refuge in nearby cities.
Officials said warplanes attacked militant bases late Monday afternoon in areas around Zinjibar.
Also, military officials said army units were advancing toward militant positions in al-Mutalaa, eight miles from Zinjibar.
Mohammed Nasser, a resident of al-Code, a town near Zinjibar, said the military was bombing the area heavily, setting fire to militants' vehicles and equipment.