Woman who shoved man in front of NYC subway train in act of racial hatred sentenced to 24 years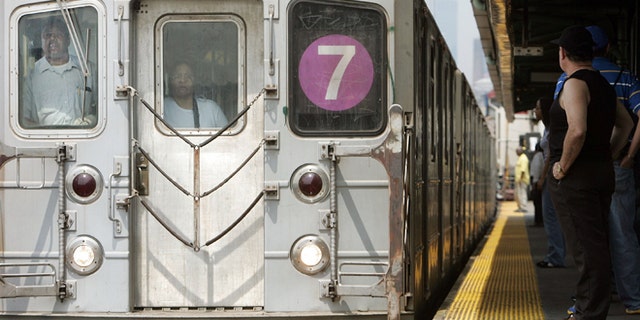 NEW YORK (AP) – A woman who admitted to shoving a Hindu man off a New York City subway platform to his death in an attack motivated by religious hatred has been sentenced to 24 years in prison.
Erika Menendez was sentenced Wednesday after pleading guilty to manslaughter for killing Sunando Sen in December 2012 in Queens.
According to the complaint, the 33-year-old Queens woman was seen talking to herself and pacing back and forth on a No. 7 train platform.
As the train entered the station, the complaint says Menendez approached Sen from behind and shoved him onto the tracks. Sen was struck by the train and died of multiple blunt force trauma.
Menendez told police she did it because she has hated Muslims and Hindus since the Sept. 11, 2001, terror attacks.
Queens District Attorney Richard Brown called the killing "every subway commuter's worst nightmare."
Like us on Facebook
Follow us on Twitter & Instagram