WikiLeaks Founder's Extradition Hearing Will Take Place Next Month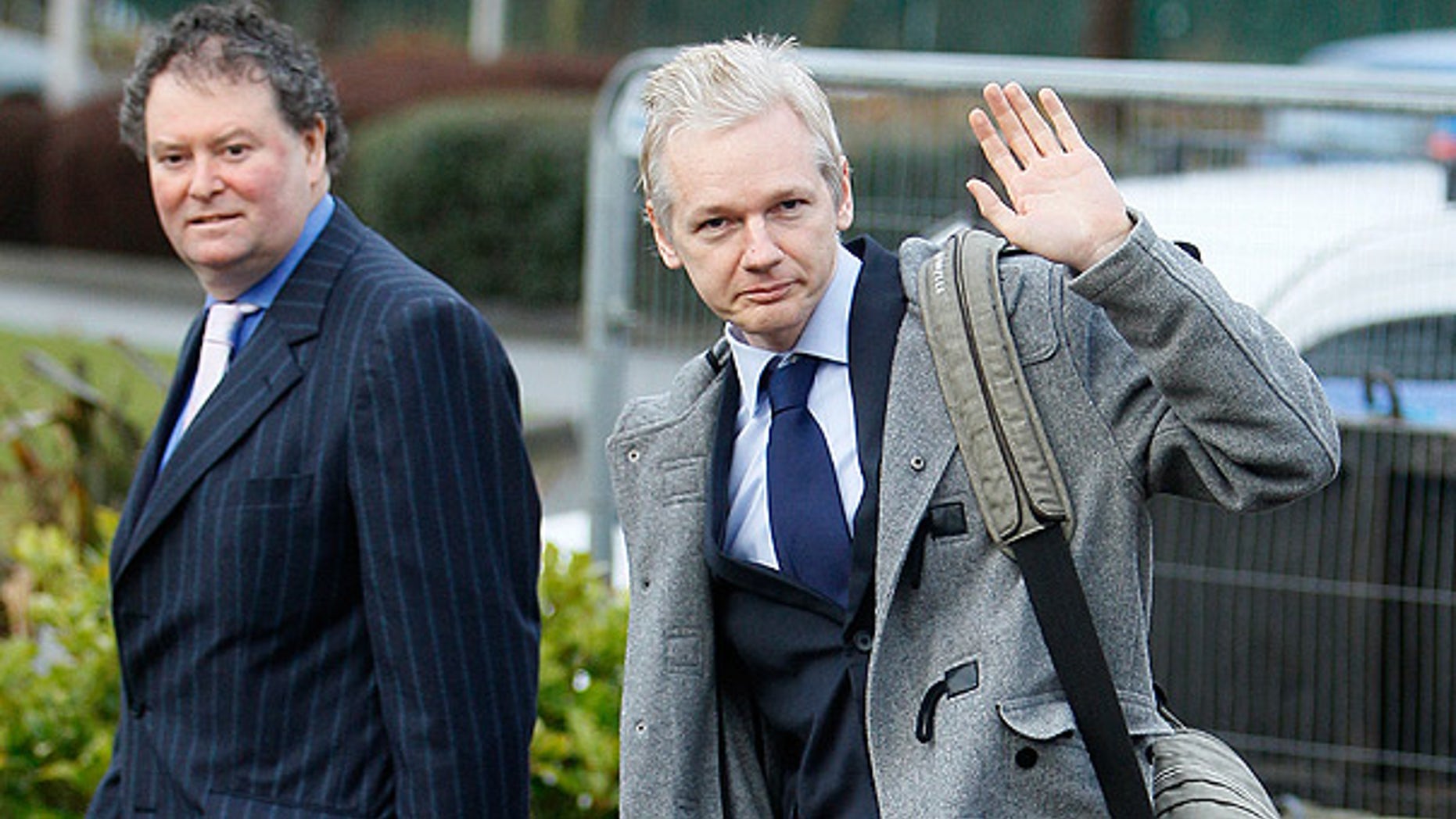 A British judge rules Tuesday an extradition hearing for WikiLeaks founder Julian Assange will take place next month.
District Judge Nicholas Evans told Assange he must return to court on Feb. 7 when Sweden's extradition request will be examined.
"We are happy with today's outcome," Assange told AFP.
Sweden wants to question Assange about sex crime allegations.
Assange, 39, was driven to London's high-security Belmarsh Magistrates' Court Tuesday, accompanied by his lawyer Mark Stephens. The procedural hearing lasted for only about 10 minutes.
The rape and molestation accusations against Assange stem from his encounter with two women during a trip to Sweden taken over the summer, just as his website was garnering global attention with its huge leaks of classified U.S. material.
The Swedish case has divided world opinion. Assange and his supporters say it is being prosecuted for political reasons, something denied by Swedish authorities and Assange's alleged victims, who insist it has nothing to do with WikiLeaks.
Assange, wearing a dark suit and a navy blue tie, posed for photographs outside the court Tuesday but made no public statement. In court, he spoke only to confirm his name and address.
Earlier Tuesday, his organization released a statement decrying the death threats made against the Australian computer expert, drawing a link between his experience and that of Democratic Congresswoman Gabrielle Giffords, who was shot in the head in an Arizona gun massacre which has touched off a nationwide debate over the toxic tone of U.S. political discourse.
WikiLeaks said its staff has been subject to "unprecedented violent rhetoric by U.S. prominent media personalities," naming former vice presidential candidate Sarah Palin as one of the many pundits and politicians who have called for Assange to be hunted down like a terrorist.
American officials are still working on building a case against WikiLeaks, which has released hundreds of thousands of secret U.S. intelligence files on Iraq and Afghanistan, as well as hundreds of U.S. State Department cables.
The Associated Press contributed to this report.