WikiLeaks' Assange facing eviction from London's Ecuadorean embassy in June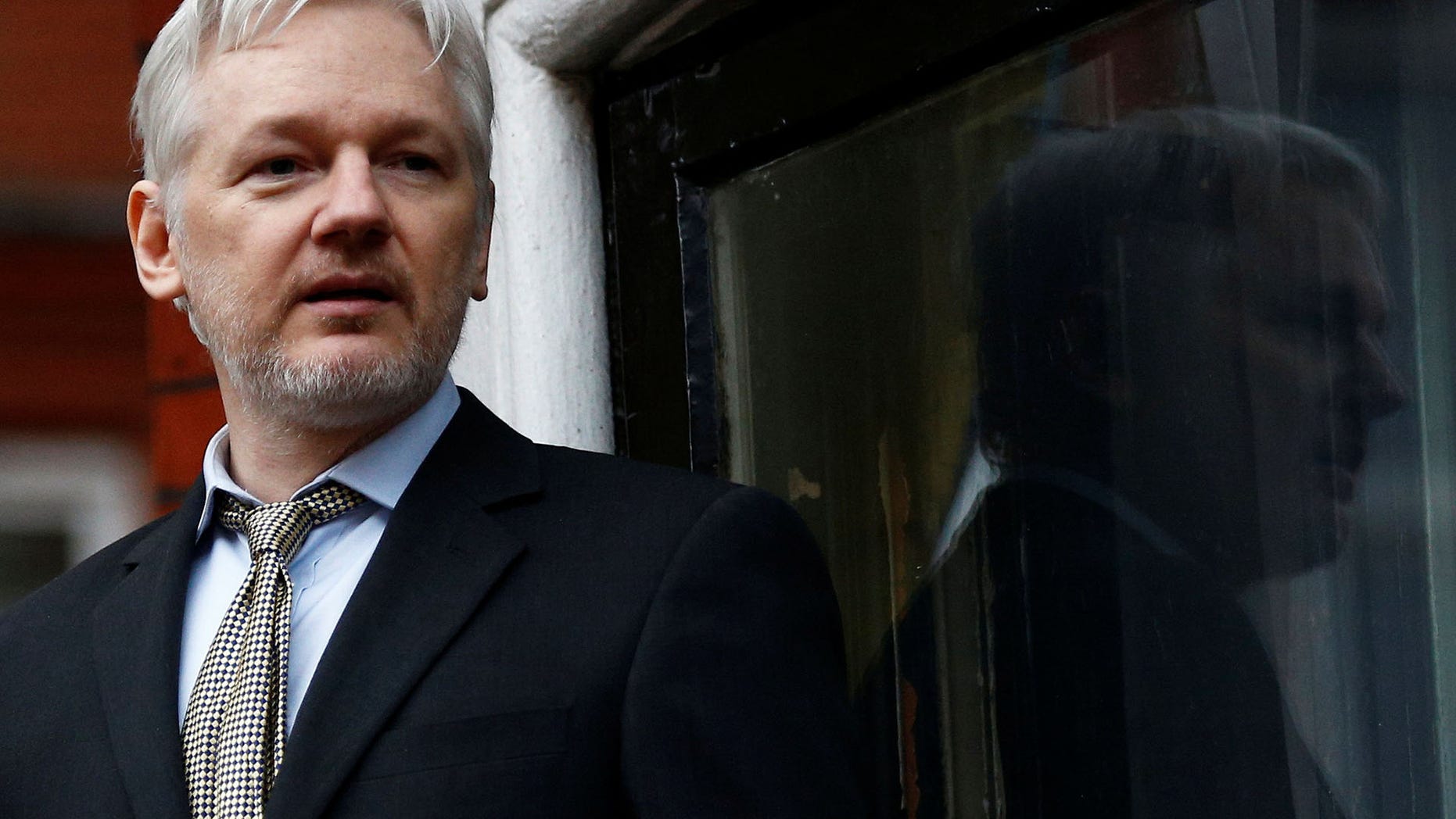 The die seems cast for WikiLeaks founder Julian Assange as it becomes increasingly likely that the next Ecuadorean president will be Guillermo Lasso, a conservative former banker now holding the lead for the April 2 runoff election.
Lasso has vowed repeatedly that as president he would evict the alleged whistle-blower from their embassy in London, where Assange has lived for the last four and a half years.
"The Ecuadorean people have been paying a cost that we should not have to bear," Lasso told The Guardian a few weeks ago. "We will cordially ask Mr. Assange to leave within 30 days of assuming a mandate."
'RESTORE MY LIBERTY': ASSANGE PLEADS FOR FREEDOM WHILE HOLED UP IN EMBASSY
Assange, who is Australian, is wanted by U.S. authorities for publishing scores of classified documents back in 2010.
"Our staff have been through a lot. There is a human cost," said Ecuador's foreign minister, Guillaume Long. "This is probably the most watched embassy on the planet."
After two days of suspense, Ecuador's Electoral Council said a runoff was inevitable because President Rafael Correa's handpicked successor failed to get the 40 percent needed to clench a first-round victory win — Ecuador's fragmented opposition is now closing ranks around Lasso.
The new president will be installed May 24.
ASSANGE BLASTS 'EMBARRASSING' US INTEL REPORT, INSISTS
RUSSIA NOT HIS SOURCE
Over the weekend, a lawyer for Assange admitted there is "great concern" that Lasso could force him out of the embassy.
"We are preparing potential legal remedies should the opposition come to power in Ecuador," said Jennifer Robinson to MSNBC Saturday.
"You don't change asylum protections just because a change of government," she added.
Assange fled to the Ecuadorean Embassy on June 19, 2012, after an unsuccessful legal battle to send him to Sweden, where he remains wanted over an allegation of rape.
The South American country granted him asylum, but British authorities have made clear they would arrest him if he tried to leave.
ASSANGE: DEMOCRATS LOST BECAUSE 'THEY DIDN'T PICK THE STRONGEST CANDIDATE'
After a decade of governance by President Correa, a socialist, many in the country of 16 million say they are tired of his confrontational style and alliances with Cuba and Venezuela.
Should Ecuador move to the right with a second-round victory for Lasso, it would follow on the heels of Argentina, Brazil and Peru which have all swerved away from the left.
Lasso has campaigned on a platform to revive the economy, which is dependent on exports of oil, flowers and shrimp, by slashing taxes, fostering foreign investment and creating a million jobs in four years.
The AP and Reuters contributed to this report.