Wife of murdered pro-Assad analyst charged in Lebanon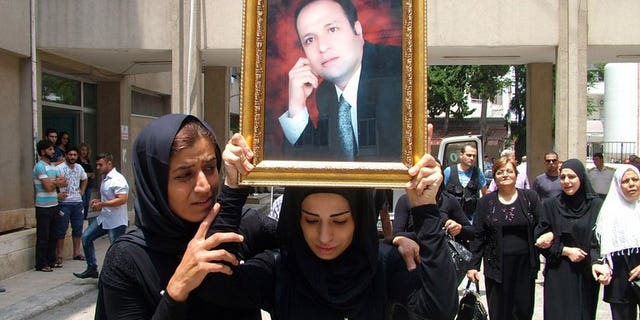 NEWYou can now listen to Fox News articles!
BEIRUT (AFP) – The wife of a slain Syrian political analyst and ardent supporter of President Bashar al-Assad was charged in Lebanon on Wednesday with incitement to murder, a judicial source told AFP.
Siham Younis's brother was indicted on the same charge, while her nephew was charged with the murder of Mohamed Darrar Jamo.
"The motive of the crime is personal. The wife was being mistreated by Jamo," the source said.
Jamo was gunned down at his home in southern Lebanon by unknown attackers on July 17 in what initially was thought to be a political assassination linked to the conflict in Syria.
Lebanon's army later ruled out a political assassination while a judicial source told AFP that "family reasons" were behind the killing.
A security source then confirmed that suspicion had fallen on members of Younis's family, adding that Lebanon's military intelligence was questioning Badie Younis, Siham's brother, and her nephew Ali Khalil, over the murder.
Jamo's wife has denied any connection to the killing.
After the murder, the widow travelled to Syria for his funeral but Damascus later handed her over to Lebanese authorities in connection with the killing.