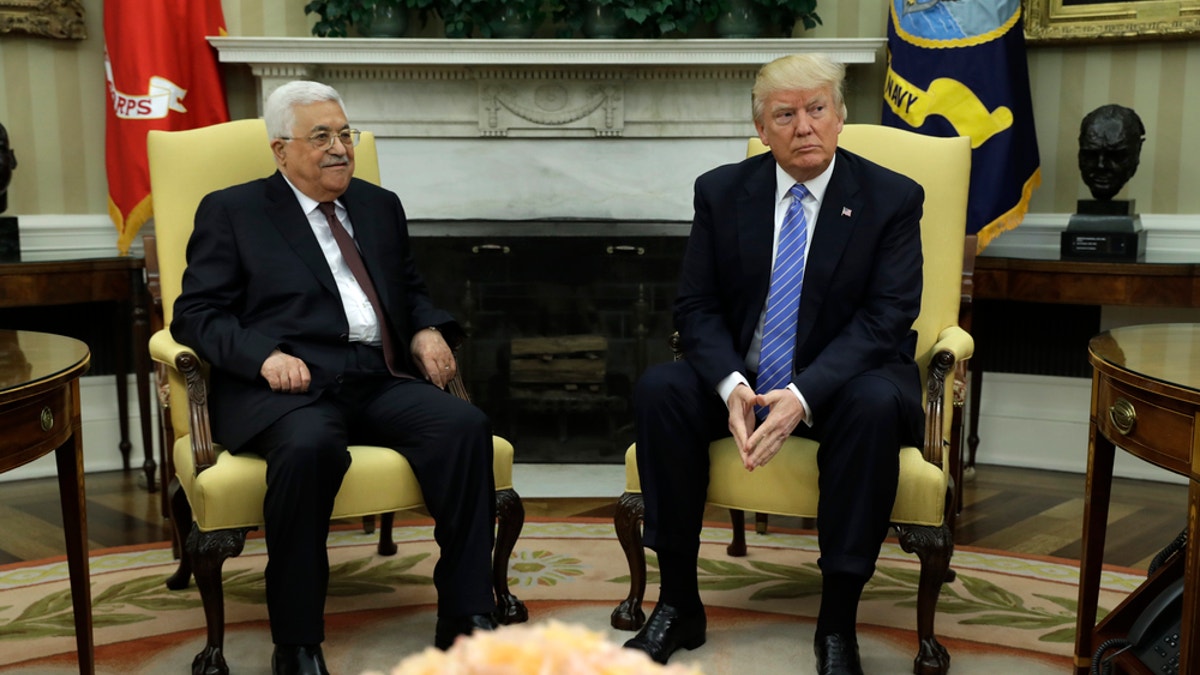 When President Donald Trump heads to the Middle East as part of his first foreign trip, he will meet with Palestinian leader Mahmoud Abbas.
Who is Mahmoud Abbas?
Abbas, 82, is the leader of the Palestinian Authority in the West Bank, a territory bordered by Israel and Jordan.
Sections of the West Bank and the Gaza Strip were meant to be operated by the Palestinian Authority, according to BBC. The Gaza Strip is bordered by Egypt and Israel.
In 2005, Abbas was elected president of the Palestinian Authority. The Islamic militant group Hamas, however, won most legislative elections in 2006, the BBC report said.
Hamas took Gaza in 2007, which led to the establishment of rival administrations — Hamas in Gaza and the self-rule government that Abbas leads.
Where and when will Trump meet Abbas?
Trump is slated to meet Abbas in Bethlehem following meetings with Israeli President Reuven Rivlin and Israeli Prime Minister Benjamin Netanyahu.
He is planning to "convey his administration's eagerness to facilitate an agreement that ends the [Israeli/Palestinian] conflict," National Security Advisor H.R. McMaster told reporters on Tuesday.
TRUMP'S FIRST FOREIGN TRIP: SCHEDULED STOPS IN SAUDI ARABIA, ISRAEL AND BEYOND
What else will Trump and Abbas discuss?
Trump accepted an invitation from Abbas to "discuss ways to advance peace between the Israelis and Palestinians, as well as efforts to unlock the potential of the Palestinian economy," the White House said earlier this month.
Have Trump and Abbas met before?
Yes, Abbas met Trump at the White House in early May. At the time, Abbas said his people seek a Palestinian state and borders along the pre-1967 lines. Israel rejects the 1967 lines as a potential border, and says it would pose serious security risks.
WHO IS KING SALMAN OF SAUDI ARABIA?
What has Abbas said about their upcoming meeting?
Last week, Abbas said the Palestinians were ready to cooperate with Trump's efforts to broker a peace deal. He has also said he's willing to meet with Netanyahu.
The Associated Press contributed to this report.