Westwood says sorry after Twitter rant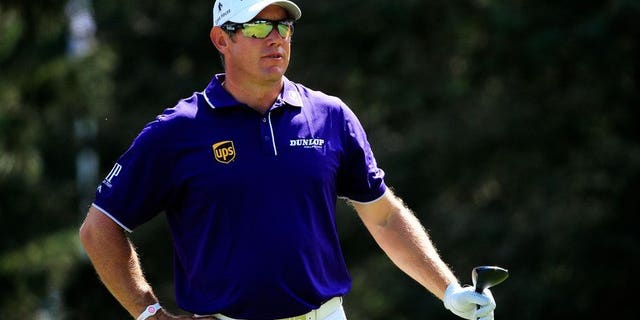 NEWYou can now listen to Fox News articles!
LONDON (AFP) – Lee Westwood has apologised for his foul-mouthed Twitter rant after the former world number one rounded on internet critics who slammed his performance in the final round of the US PGA Championship.
Westwood carded a disappointing six-over-par 76, leaving him 13 shots behind winner Jason Dufner and still without a major success to his name.
The 40-year-old did not seem in the mood to take any criticism of his performance and career on Twitter, and when asked by one user to "learn how to putt", he responded from his verified @WestwoodLee account by saying: "Will you get a life first".
Further tweets from the account included: "You minions need to live from the inside out rather than the outside in!!!!", "Just sick of negative a******** sat behind a keyboard with a pitiful life mate !thats all!" and "Like I give a F*** what the haters say! That's life ! Some people will always be just a little bit better and work just a little bit harder."
Westwood had also appeared to dismiss criticism by television pundit Colin Montgomerie of his round in his earlier rant, simply replying "who?" when asked for a response to the former Ryder Cup skipper's remarks.
Another tweet sought to clarify that the comments were "not (aimed at) my decent human beings followers of course. Just the p***** that should be locked up by the twitter police."
However, Westwood had calmed down by Monday and said sorry for his angry reaction.
"Sincere apologies to my sponsors and true followers for my earlier comments. It was out of order and out of character ,Westy," he wrote on Twitter.