Wedding party's van collides with truck in Vietnam, killing groom and 12 others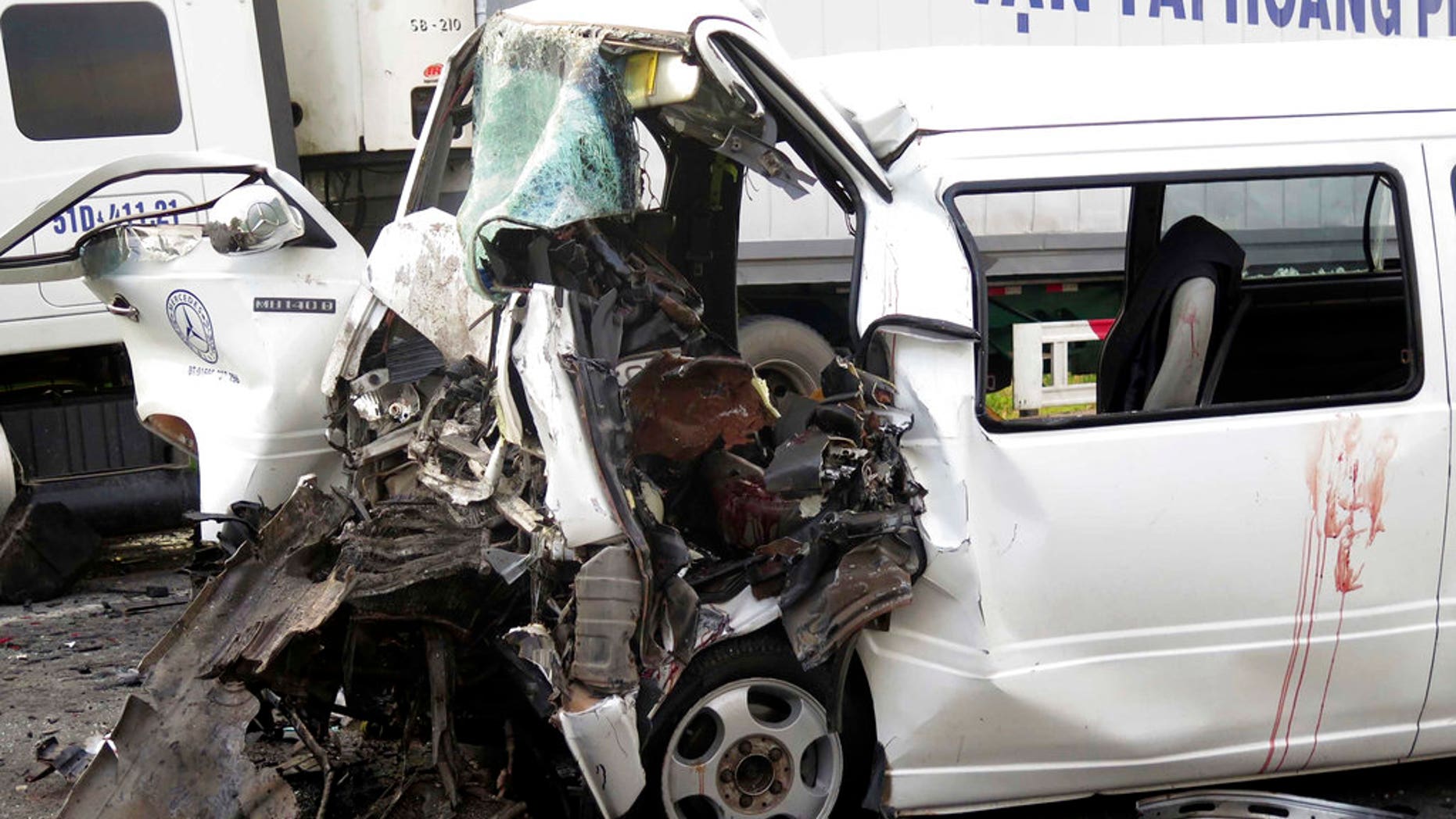 A van carrying a wedding party collided head-on with a truck Monday morning in Vietnam, killing the groom and 12 other people who were part of his extended family, officials said.
The van, which was carrying 17 people, was heading to the wedding venue where the bride's family was waiting in Binh Dinh city when it crashed, provincial Mayor Dinh Van Thu said. The van collided with the incoming container truck around 2:30 a.m. in Quang Nam province.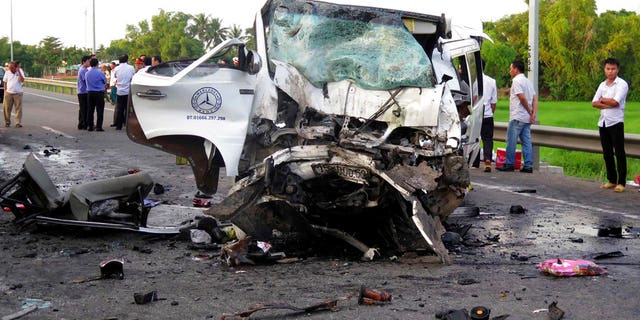 Four passengers, including two 6-year-old children, survived the crash, local news website VNExpress reported. The drive to the bride's family was about 280 miles.
Photos of the accident posted on VNExpress show the fronts of both were smashed and the van windshield was shattered.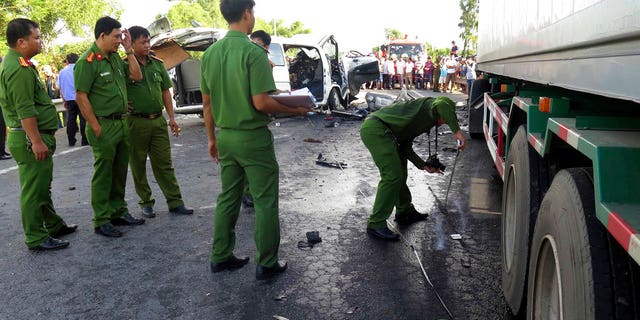 Police have launched an investigation into the incident, Thu said.
Road traffic accidents claim about 14,000 lives every year in Vietnam, according to the World Health Organization.
The Associated Press contributed to this report.