Weather: October Snow Sets Records, Causes Power Outages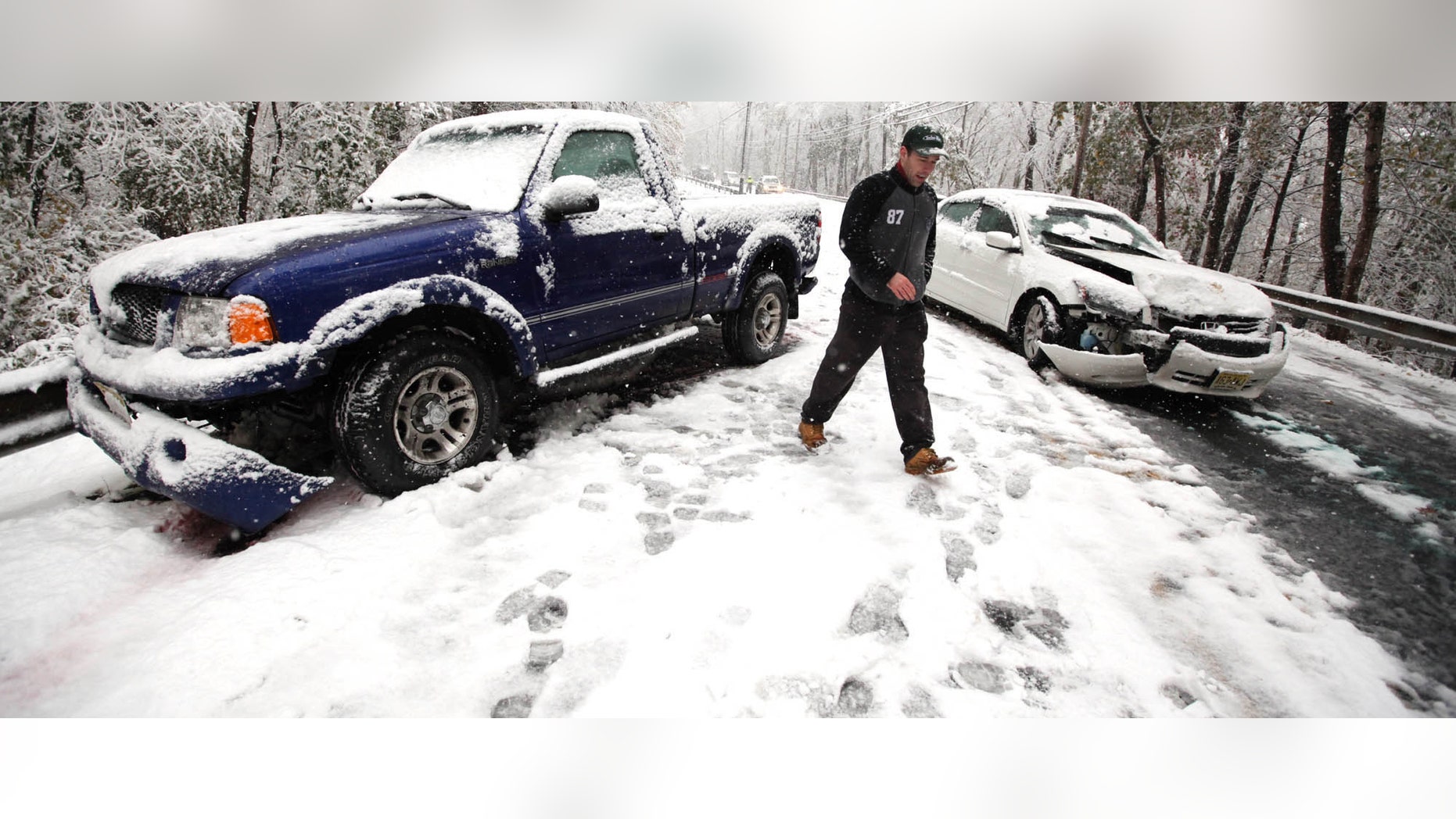 The unusually early snowstorm brought heavy, wet snow to the East Coast knocking out power, delaying flights, and setting records.
Nearly 580,000 Lose Power
The unusually early snowstorm bringing heavy, wet snow to the East Coast has knocked out power to nearly 580,000 customers. de
Most are in Pennsylvania. Utilities there say 428,000 customers have lost power. PPL spokeswoman Lissette Santana says 200 crews were working to restore it and would be joined by 30 more crews from Kentucky and standby contractors if needed. The utility serves customers in northeast and central Pennsylvania.
More than 160,000 customers in lost power in Philadelphia and its suburbs Saturday afternoon.
In Connecticut, utilities reported more than 125,000 without service.
In New York, sporadic power outages are centered near Poughkeepsie and Newburgh. Scattered outages have been reported in New Jersey.
And spokesman Todd Meyers says Potomac Edison, the dominant utility in western Maryland, had more than 26,000 outages.
Central Park in NYC Sets October Record
Authorities say New York City's Central Park is seeing its snowiest October on record.
National Weather Service spokesman Chris Vaccaro says 1.3 inches of snow had fallen at the park as of 2 p.m. Saturday, making this the snowiest October there since records began being kept in 1869. That's also a record for the date of Oct. 29.
Vaccaro says it's the first time observers at the park have measured an inch or more of snow.
Snow was continuing to fall in the city Saturday, meaning the record will grow.
The snowfall is part of a storm that's expected to dump anywhere from a dusting of snow to about 10 inches along the East Coast.
Weather Brings Delays
An unusual October snowstorm along the East Coast is delaying flights at airports in the Northeast that are hubs for airlines.
The storm led to delays of up to 75 minutes Saturday afternoon at the major airports that serve New York City.
Flights headed to New York's Kennedy and LaGuardia airports or Philadelphia's airport weren't allowed to depart until early afternoon.
The snow was hitting communities inland in mid-Atlantic states the hardest, and the worst was expected later in western Massachusetts and the surrounding region.
Relatively warm water temperatures could keep the snowfall totals much lower along the Atlantic coast in such cities as Boston. Washington was expected to get just a dusting.
The National Weather Service says 1 to 3 inches of snowfall were forecast along the I-95 corridor.
Based on reporting by the Associated Press.
Follow us on twitter.com/foxnewslatino
Like us at facebook.com/foxnewslatino