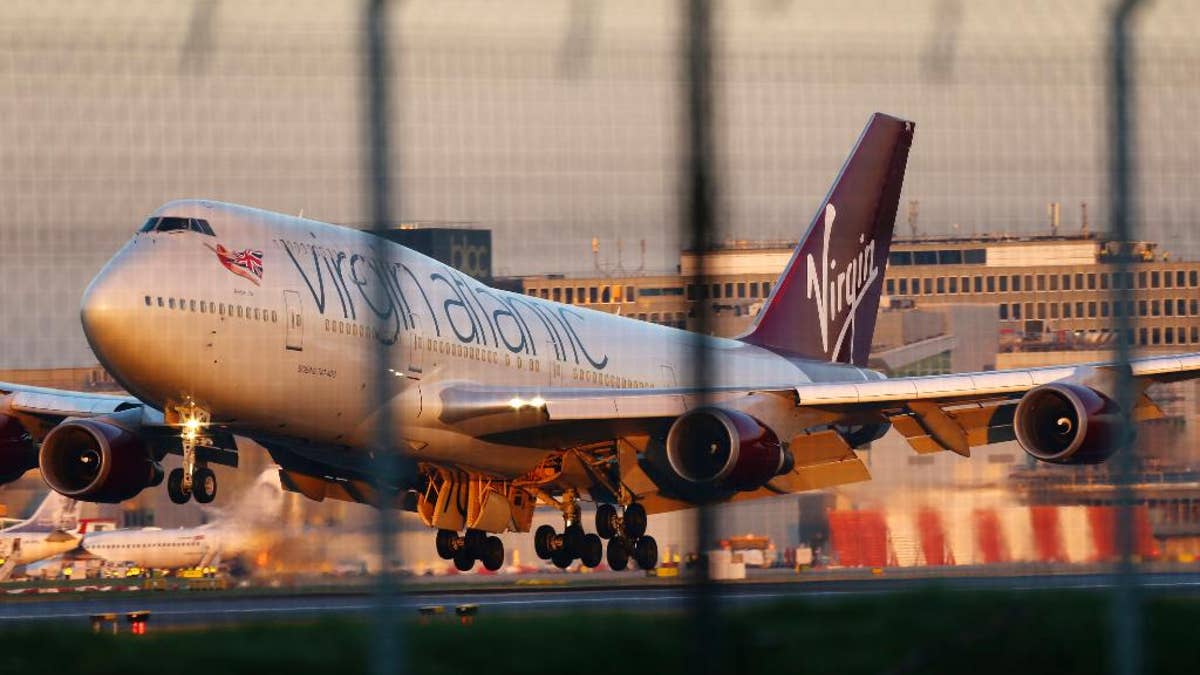 A plane was struck by lightning after taking off from Gatwick Airport in the UK.
SNAKE LEFT BEHIND ON FLIGHT IN ALASKA
Virgin Atlantic's Boeing 747 flight VS65 was travelling to Montego Bay when it was hit shortly after take off this morning.
The plane was forced to turn back and re-landed at Gatwick safely.
Gatwick confirmed the plane had been struck by lightning after take off at 11.45am.
PASSED-OUT PILOT PLEADS GUILTY TO BEING IMPAIRED
Nick Kenton, who is believed to have been on the flight, tweeted a video of smoke billowing from the wing on Twitter.
He said: "My Travels!? Ten mins into a long haul flight & struck by lightening. Currently dumping fuel to try head back to Gatwick #flying #planes #no".
A Virgin spokesman said: "Our flight VS65 today from London Gatwick to Montego Bay has returned to Gatwick as a precaution due to a suspected lightning strike, and has now landed.
"We are in the process of arranging an alternative aircraft to allow our customers to continue their journey later today, and we would like to thank them for their understanding."