Vietnam commemorates 50th anniversary of My Lai massacre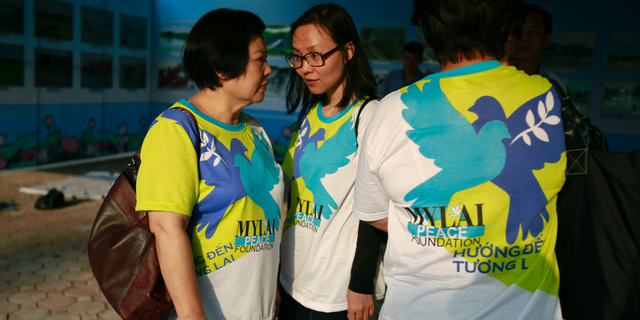 MY LAI, Vietnam – More than a thousand people are marking 50th anniversary of the My Lai massacre, using the event to talk of peace and cooperation instead of hatred.
In 1968, American soldiers killed 504 unarmed civilians in My Lai and a neighboring community, most of them women, children and the elderly.
Speaking at Friday's commemoration, provincial official Dang Ngoc Dung says My Lai was a typical case of "cruel crimes committed by aggressive and hostile forces" during the war. He did not mention the United States by name.
Dung says Vietnam wants to set aside the past and befriend other countries to build a better future in which peace and happiness can thrive.
Vietnam and the U.S. have in recent years strengthened their bilateral relations.