Verdict of ex-Israeli Foreign Minister Avigdor Lieberman could shake up political landscape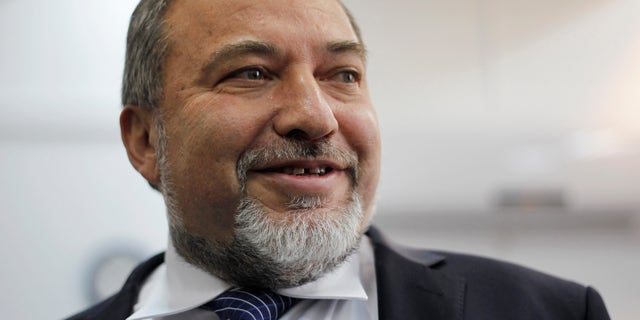 JERUSALEM – Israel's political system is holding its collective breath ahead of Wednesday's verdict in the graft trial of former Foreign Minister Avigdor Lieberman.
The result will dictate not only the fate of the influential yet contentious politician, but could also reshape the composition of the current government. An acquittal will restore the fiery hard-liner as Israel's top diplomat, while a conviction could mark the end of his political career and shake up the ruling coalition.
Lieberman, a key ally — and sometime rival — to Prime Minister Benjamin Netanyahu, was forced to resign from the Foreign Ministry before parliamentary elections last January after being indicted on charges of fraud and breach of trust. But thanks to a pre-election merger with Netanyahu's Likud Party, he still wields great influence over the government with four Cabinet ministers who carry out his agenda. Lieberman remains a member of parliament.
His clout is so significant that Netanyahu has been saving Lieberman's previous post for him while his trial continues. Netanyahu has served as a caretaker foreign minister, delegating many responsibilities to a deputy.
Though dogged by corruption allegations his entire political life, this is the first time Lieberman has faced charges that could derail his career. He stands accused of trying to advance the career of a former diplomat who relayed information to him about a separate criminal investigation into Lieberman's business dealings.
Lieberman, who was born in the former Soviet republic of Moldova, is one of the most polarizing figures in Israeli politics. With a tough-talking message that has questioned the loyalty of Israel's Arab minority, criticized the Palestinians and confronted Israel's foreign critics, he has at times alienated Israel's allies while becoming an influential voice at home.
During his stint as foreign minister, he pushed a series of legislative proposals that critics said were discriminatory against Israel's Arab minority, including a failed attempt to require Israelis sign a loyalty oath or have their citizenship revoked. He also embarrassed Netanyahu by expressing contrary views to the government, including skepticism over the odds of reaching peace with the Palestinians.
Wednesday's verdict will have deep implications for Lieberman's future, and could send Israeli politics into a whirlwind.
If Lieberman is completely exonerated, he will return to be foreign minister and will be stronger than ever, said Avraham Diskin, a political scientist at Jerusalem's Hebrew University.
"He and his faction will have demands and I assume that Bibi (Netanyahu) will meet their demands," he said. "Lieberman is an unpredictable man and could initiate a move than no one could foresee."
One option is that he could use his strong ties to ultra-Orthodox religious parties to pressure Netanyahu into bringing them into the coalition to replace more secular and centrist partners. But shuffling the coalition to bring in hardliners could undermine peace talks.
A rehabilitated Lieberman could also jump start a future campaign for prime minister.
If convicted, his future becomes murkier. If a conviction includes the label of "moral turpitude," he would have to resign from parliament altogether and give up his current post as chairman of the powerful Foreign Affairs and Defense Committee, said Yoav Dotan, a law professor at Hebrew University.
If there is no moral turpitude, Lieberman could remain in politics, though he himself has said he will resign from parliament if there is a conviction.
A final outcome could be months away as an appeal is expected.
Political analyst Hanan Kristal said that if Lieberman is forced to sit on the sidelines, he will likely take hard-line positions on key issues in search of greater support for his party. This could mean more trouble for Netanyahu, and potentially rob the Israeli leader of his parliamentary majority if Lieberman decides to sever his party's alliance with the prime minister's Likud.
Lieberman, 55, rose to prominence as the engineer of Netanyahu's successful run for prime minister in 1996, and he later became Netanyahu's chief of staff. He is a powerful behind-the-scenes mover who lives in a West Bank settlement.
Lieberman created the Yisrael Beiteinu party in 1999 to represent the more than 1 million immigrants from the former Soviet Union.
Prior to this year's election, he joined forces with Netanyahu in what both sides believed would guarantee victory. But the merger proved devastating.
The joint list captured just 31 seats in the 120-member parliament, down from a combined total of 42 previously.
Shalom Yerushalmi, a political columnist for Maariv, said despite Lieberman's reputation as a kingmaker, the election marked the beginning of his downward spiral.
"I am confident that Netanyahu won't shed a tear if Lieberman is convicted. Under those circumstances, Netanyahu will be able to shake off the monkey that has been clinging to his back for the past number of years. He will also gain a new foreign minister, one who is more representative and acceptable to the Israeli public and the world."
____
Follow Aron Heller on Twitter @aronhellerap