Venezuela's unrest turning deadly, with 3 deaths reported in new wave of protests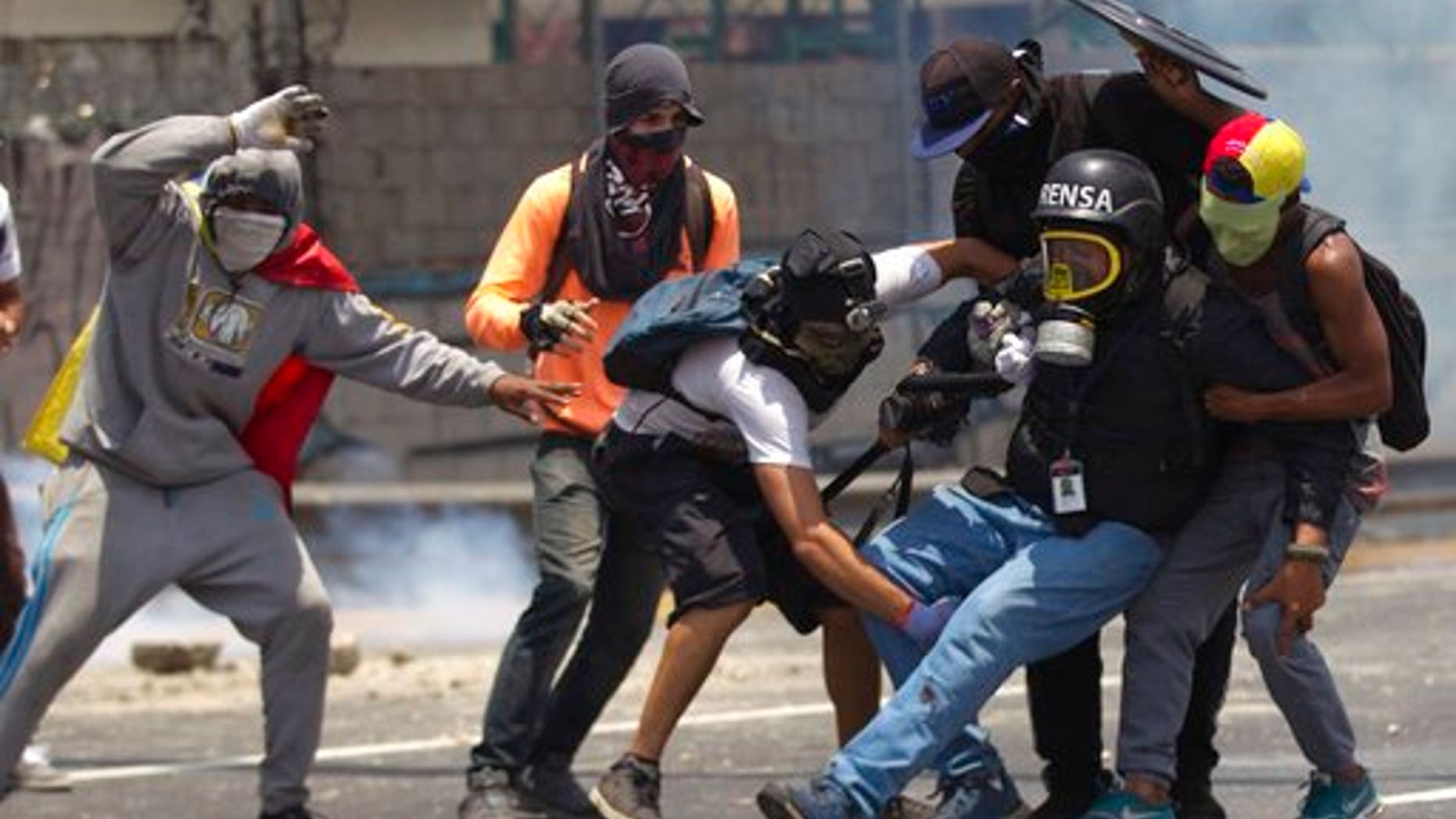 A Venezuelan university student died of his wounds Tuesday after being shot in the neck during a protest near Caracas the day before, allegedly by the Bolivarian National Guard.
Twenty-year-old Daniel Queliz is the second young man to die in the latest wave of protests that erupted on April 1 after the Supreme Court's rulings to take over the duties of Parliament.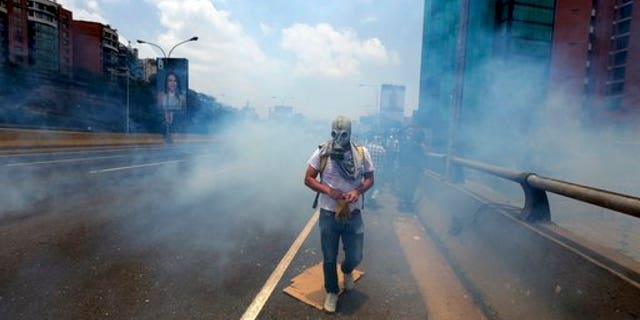 Jairo Ortiz, 19, was killed during a Thursday night protest in the city of Carrizal, just outside Caracas.
The controversial rulings were partially cancelled later, but Venezuelans across the nation seem increasingly impatient and are demanding elections to replace socialist President Nicolas Maduro.
Hundreds have been injured and arrested amid the increasing violence. On Monday alone, more than 200 people were injured, according to opposition reports.
VENEZUELA PROTESTERS TARGET MADURO, VOW TO KEEP UP PRESSURE
Government authorities have been using tear gas and rubber bullets to disperse crowds, methods being criticized by international groups as an excessive use of force.
During Monday protests, an 87-year-old woman reportedly died inside her Caracas apartment after inhaling tear gas.
Venezuelan Ombudsman Tarek William Saab condemned the launching of "blunt objects" from the air to disperse opposition demonstrators, after anti-government leaders denounced the practice on the social networks.
"We reject launching blunt objects from the air to disperse demonstrations, since they could have caused fatalities #DDHH," wrote the official on his Twitter account.
The opposition MUD alliance and lawmaker and head of the anti-Chavez parliamentary faction Stalin Gonzalez also said on Twitter on Monday that "teargas bombs" were dropped from a helicopter onto the crowd.
Gonzalez, who accused the Bolivarian National Guard (GNB), Venezuela's militarized police, and the Bolivarian National Police (PNB), posted along with his Twitter message a videotape in which the teargas devices can be seen in the air.
The ombudsman issued "a call to the public that the demonstrations be held peacefully within the framework of the law."
Maduro accuses the opposition of fomenting unrest and conspiring with international actors to destabilize the country. He was in Cuba on Monday for a gathering of the Bolivarian Alliance, a leftist coalition of 11 Latin American nations.
On Sunday the president called on the opposition to return to stymied efforts at dialogue and said he was eager for regional elections to take place. But opposition leaders renewed calls to take to the streets, saying Maduro's words have no credibility until a full election timeline has been formally established.
"That's the only way there will be peace in Venezuela," said Julio Borges, president of the National Assembly.
Socialist party leader Diosdado Cabello said on Twitter opposition members who "use violence and terrorism to impose (themselves) on the majority who want peace" should face the consequences of the law.
"Enough with impunity," he wrote.
EFE and the AP contributed to this report.