Venezuela's Maduro, under pressure from US sanctions, vows to launch cryptocurrency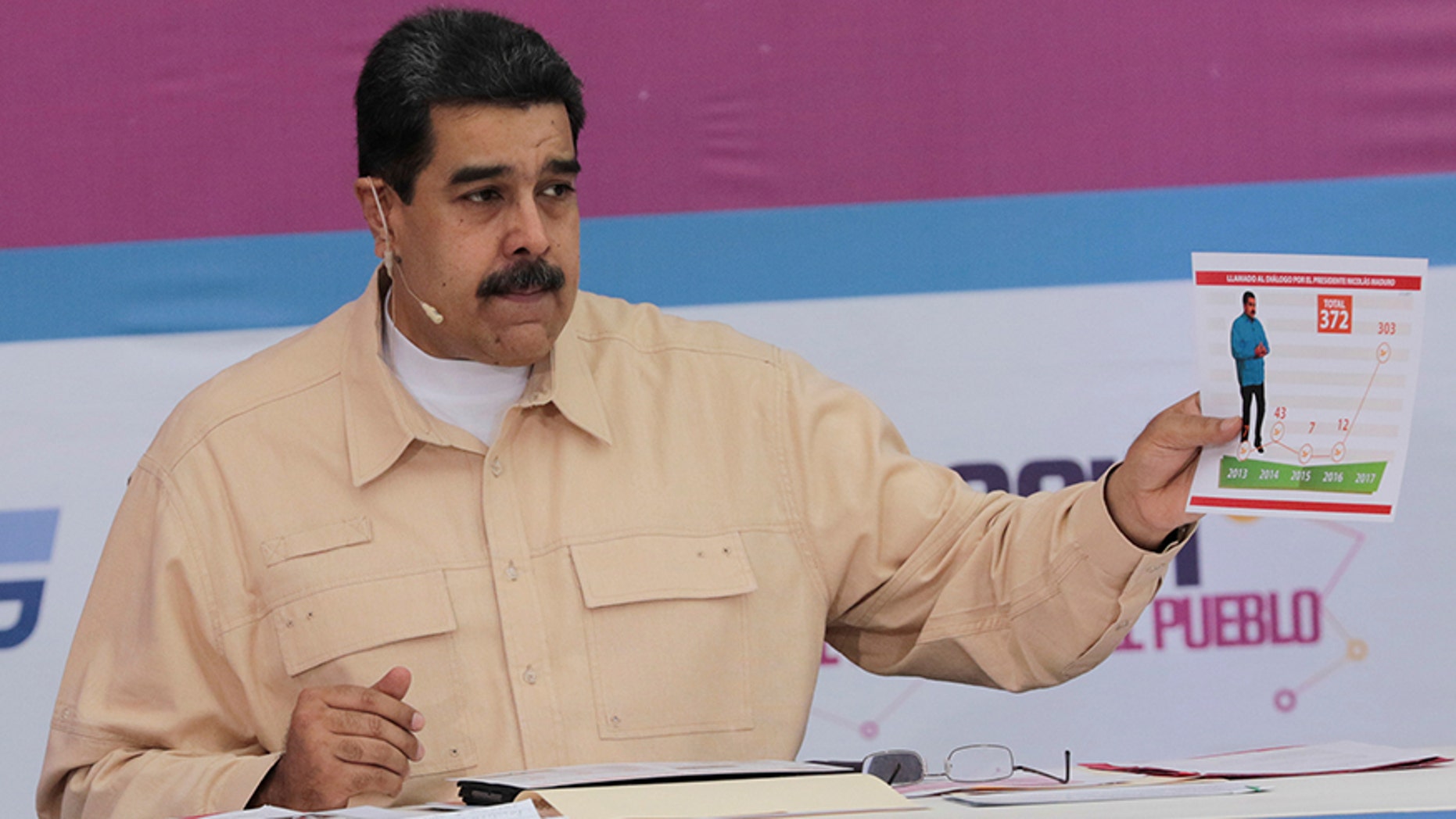 Venezuelan President Nicolas Maduro said Sunday his country would create a cryptocurrency called the "petro" as it faces a "financial blockade" in the midst of crippling U.S. sanctions.
Maduro announced in a televised address the currency will be backed by oil, gas and diamond reserves, declaring to cheers "the 21st century has arrived!" in the struggling socialist state, Reuters reported.
Without offering specifics as to how or when the currency would launch, Maduro added it would help Venezuela "advance in issues of monetary sovereignty, to make financial transactions and overcome the financial blockade."
Opposition leaders blasted the announcement, saying it needed congressional approval, while others doubted it will ever see the light of day in an economy with a dim outlook on its horizon, Reuters reported.
The Trump administration has levied sanctions against Venezuelan government officials, state oil executives and its debt issuance, hurting Venezuela's ability to move money around as it faces a heavy debt burden, according to the news agency.
Everyday Venezuelans have to face long lines at cash machines to withdraw the country's currency, the bolivar, which is in short supply, the New York Times reported. It also said a survey conducted by a group of national universities found around 80 percent of Venezuelans were living in poverty in 2016.
Excessive money printing and state currency controls have contributed to a 57 percent depreciation of the bolivar against the American dollar in the last month in black markets, according to Reuters.
In August, the bolivar was worth even less than fictional gold in the popular World of Warcraft computer game.