Venezuela's Maduro talks to cows during official act: Will you support me?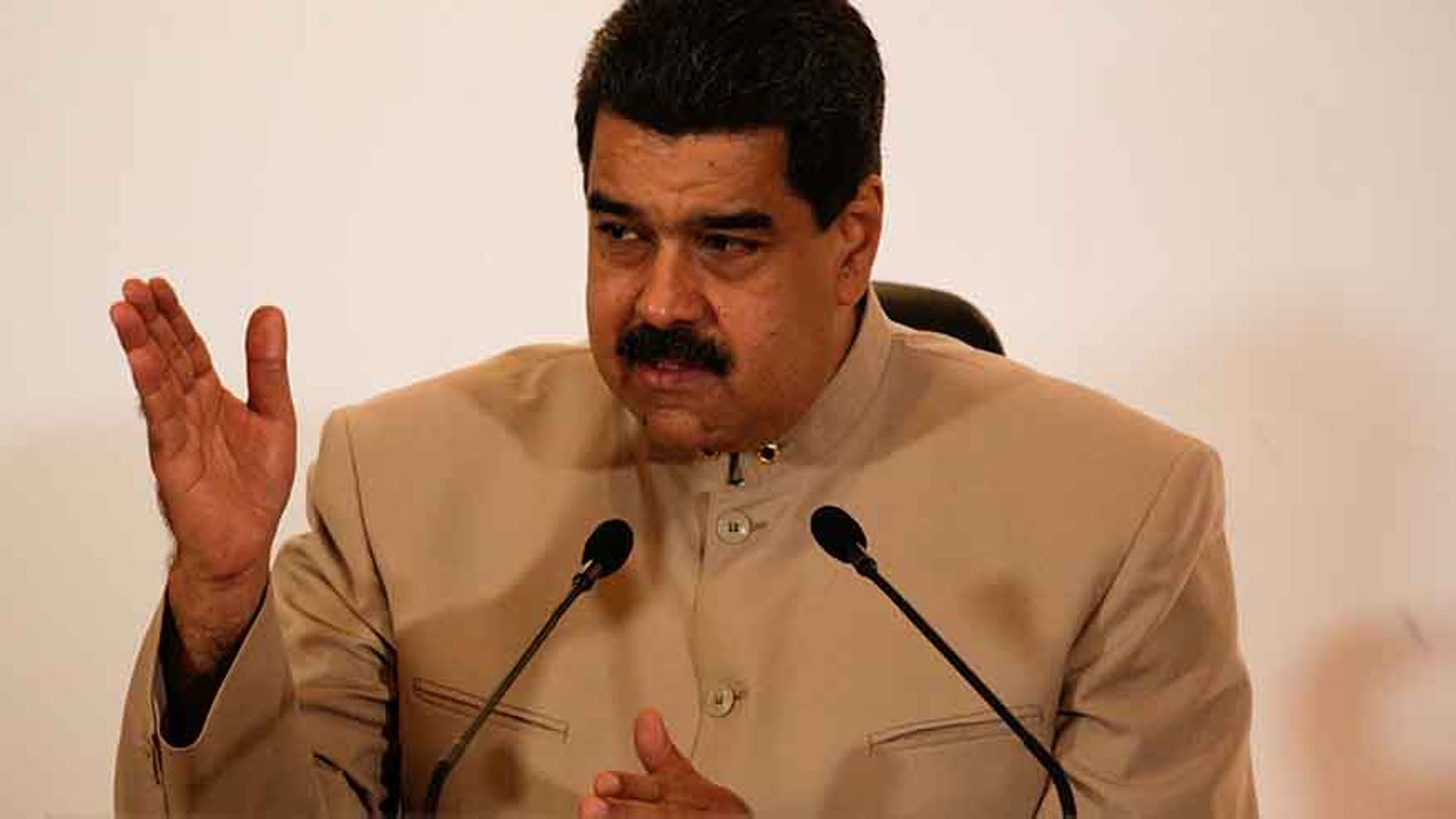 An official act meant to show how Venezuela is working to put an end to the severe food crisis in the country showed instead a side of President Nicolas Maduro that, while not new, doesn't cease to amaze.
In a video shot last week during a visit to an agricultural fair in Caracas, the 54-year-old former bus driver is seen talking to a group of cows … about politics.
"I want representatives, leaders and producers of the farming sector to be members of the Constituent Assembly. Are you going to accompany me?" he asks, speaking directly to the animals.
"Are you going to support me in the Constituent Assembly or do you want guarimba [a term used by the government to define opposition protests]?"
"Do you want violence? Do you want death? Those of us who want peace and life go to the Constituent Assembly," he then says.
The video has caused quite a stir in social media, where Maduro has been accused of not being right in the head.
HUGO CHÁVEZ REAPPEARS TO MADURO IN BIRD FORM, HE CLAIMS
It is not the first time Maduro has involuntarily turned into a joke. In 2013, when he was running for president following Hugo Chavez's death, he said the spirit of Chavez had appeared to him in the form of a little bird and told him the late president "was happy and full of love."
Maduro's call last week for a Constituent Assembly seeks to rewrite the nation's constitution and allow him to postpone elections he is sure to lose.
He has been vague about what changes he wants to make, saying only it is needed to "restore peace." He has also mentioned giving more power to "colectivos," the small neighborhood groups created by Chavez that have been one of the revolution's last bastions of support.
VENEZUELA'S PRESIDENT SAYS HE SLEEPS IN HUGO CHÁVEZ'S
MAUSOLEUM
The whole enterprise, however, is likely meant as a "big confusion bomb," Northwestern University professor Daniel Lansberg-Rodriguez told AP. Maduro's main aim may be to get people talking about something besides the five weeks of anti-government protests that have left 38 people dead, including protesters, government sympathizers, bystanders, and security forces.
Demonstrators are seeking early elections to remove Maduro and put an end to a devastating economic crisis that has caused widespread food and medicine shortages, huge lines at shops, soaring prices, and increasing hunger in the nation of 30 million people.
The opposition is planning major marches on Monday, Wednesday, Friday, and Saturday, seeking to heap pressure on Maduro.
Many Venezuelans are closely watching the armed forces, who have the potential to tip the balance if they disobey government instructions or give Maduro a nudge behind the scenes.
Top armed forces officials have been pledging loyalty in public, though opposition leader Henrique Capriles said on Friday that 85 military officials had been arrested for dissent.
The AP and Reuters contributed to this report.