Venezuelan crisis: Starving elephant become symbol of country's misery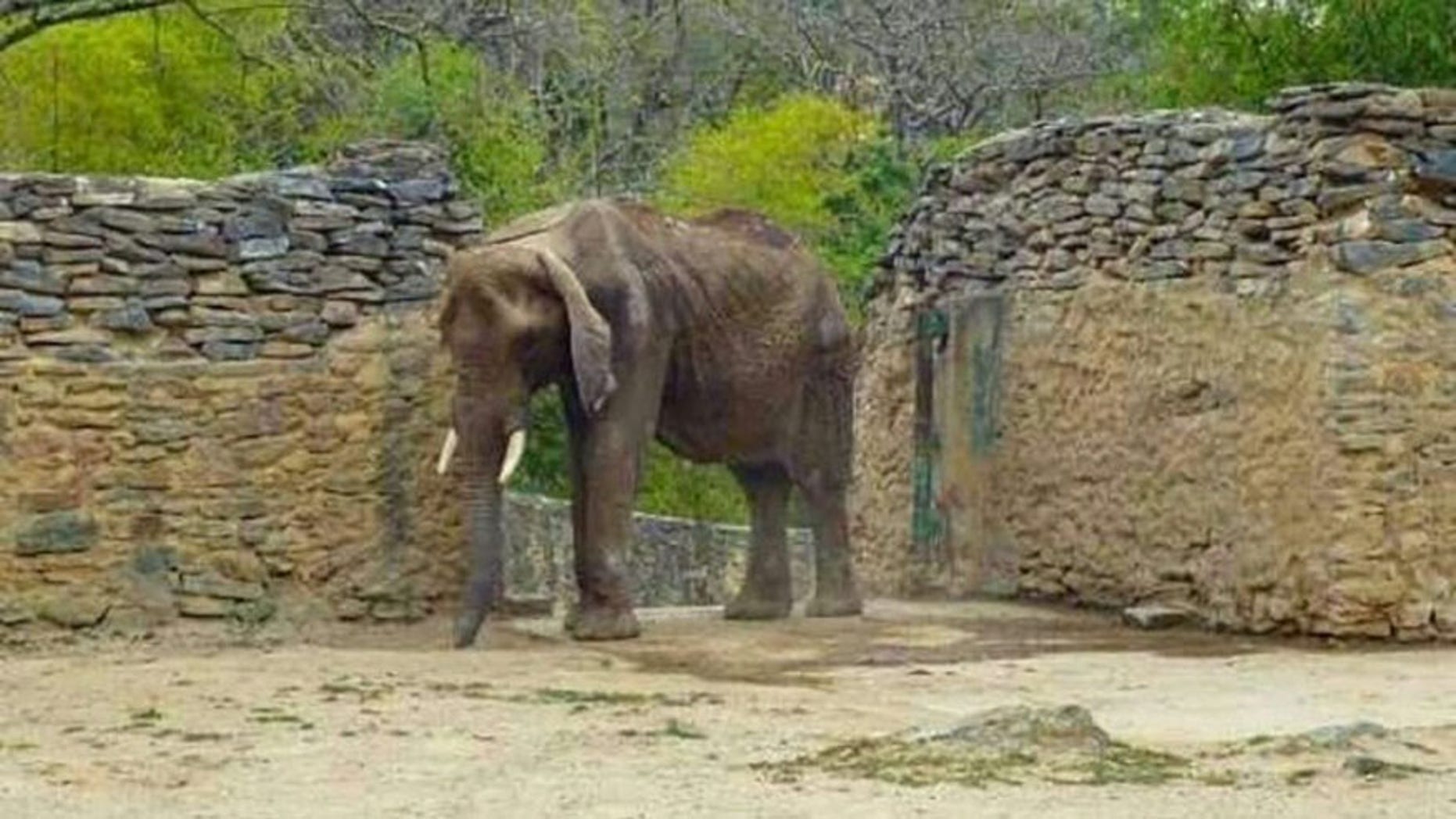 Venezuela's only African elephant, Ruperta, appears to be suffering from starvation at the Caricuao Zoo in the capital of Caracas, becoming a symbol of the country's deep economic crisis.
Pictures of the 46-year-old pachyderm were taken by a local journalist who says he was alerted by zookeepers that the elephant was starving. A shortage of supplies meant that Ruperta was fed only squash for an extended period of time.
In the photos, her ribs jut through her sagging skin. While zoo officials publicly admit the elephant has lost a significant amount of weight, they deny that she is suffering from malnutrition.
Instead, they say she has a stomach ailment. When neighbors held a drive to gather carrots and oranges for Ruperta, zoo officials refused the food.
VENEZUELANS KILLING FLAMINGOS AND ANTEATERS TO STAVE OFF HUNGER AMID MOUNTING FOOD CRISIS

Ruperta started receiving national attention when one day last month she just fell to the ground, overcome by weakness and diarrhea.
After the food drive, the case of Ruperta the skinny elephant was all over social media. Even Michael Jackson's daughter Paris tweeted and pleaded for help.
this is INHUMANE and INFURIATING. spread the word to help these beautiful creatures that so much deserve a better life. https://t.co/fR7CtjoPmO

— Paris-Michael K. J. (@ParisJackson) March 27, 2017
"this is INHUMANE and INFURIATING. spread the word to help these beautiful creatures that so much deserve a better life," Jackson tweeted on March 26.
The controversy over the condition of the elephant has gone all the way to Venezuelan President Nicolas Maduro. The socialist leader said that Ruperta's condition is due to old age and that the claim that she is underfed is a conspiracy driven by enemies of the state trying to demoralize the country and, especially, children.
Ruperta is 46 years old, middle aged for an African elephant that typically live to age 65 or 70.
Maribel Garcia, the animal rights activist who first sounded the alarms on Ruperta's health, told Fox News that for too long the elephant had been eating just pumpkins and some grass. The elephant should be weighing 7 tons, she explained, but she is currently at just 4.
"Elephants feed on carrots, grass, vegetables, fruits and bamboo leaves," she said. "We believe that the diet of just pumpkins and the absence of her veterinarian who has treated her for more than 10 years influenced the elephant to be in that state."
IN VENEZUELA, PETS ARE GOING HUNGRY AMID CRIPPLING ECONOMIC CRISIS
Despite having the world's largest oil reserves, the Venezuelan economy has collapsed after 18 years of socialism begun under Hugo Chavez then continued by his hand-picked successor, the one-time bus driver Maduro who has imprisoned a number of his political opponents.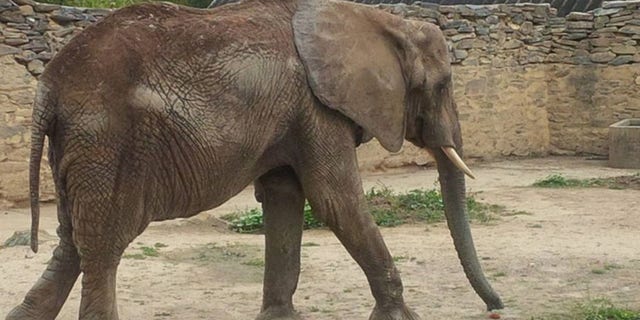 Basic supplies like sugar and eggs have disappeared from store shelves while people spend hours a day in lines to scavenge what they can.
Ruperta is not the only one suffering in the Caracas zoo. The workers union, citing a lack of basic supplies, cleaning materials and food has asked the courts to intervene. A jaguar that was showing the effects of malnutrition was removed from display, while food shortages are suspected in the death of six macaws and one puma.
Maria Emilia Jorge M. from Caracas contributed to this report.