Venezuela Political Dissident Released from Prison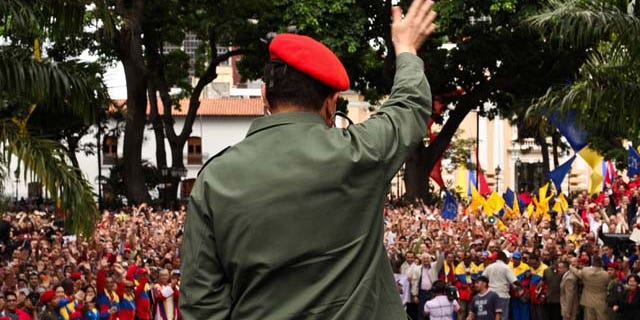 A well-known political dissident in Venezuela who'd been jailed for a year was reportedly released from prison on Wednesday.
Alejandro Peña Esclusa, a Hugo Chavez foe jailed last year on terrorism charges, was granted parole, said Dr. Randy Brinson, founder and chairman of Redeem the Vote and a close friend of Peña. Pena's wife, Indira Ramirez, told the Venezuelan television channel Globovision on that she expected him home within hours.
The release comes after Brinson's group and Peña's family had spent over a year urging Latin American countries and the U.S. to pressure Venezuela into releasing Peña. He had been accused of hiding explosives in the home, though Peña has insisted they were trumped up charges that were politically motivated.
Peña's detention took on added urgency because he has prostate cancer and was not being treated for it. He had undergone surgery a month before his arrest but never received follow-up treatment.
His case received international attention, with countries like Paraguay and Chile passing resolutions calling his arrest a human-rights violation. And several prominent U.S. politicians, including U.S. Sen. Marco Rubio, chimed in to condemn Venezuela for refusing medical care to its dissidents while President Chavez was receiving optimal care for his cancer treatment.
"We've been working for over a year to get him out of jail and we're happy they finally set him free," Brinson said of Peña, a human rights activist who's been an outspoken Chavez critic.
Chavez began calling for humanitarian measures for opposition prisoners since Saturday, according to Reuters. Some have wondered whether the confrontational president was softening his positions because of his battle with cancer.
Other political prisoners have said that they began receiving medical treatment since Chavez's speech – after months of refusal.
As for Peña, it's unclear how far his cancer has advanced.
"Prostate cancer is an indolent disease," said Brinson, a medical doctor who was not treating Peña. "He hasn't had any treatment in a while so we don't know what to expect."
The Associated Press contributed to this report.
Follow us on twitter.com/foxnewslatino
Like us at facebook.com/foxnewslatino