Venezuela paves way for petition to recall Maduro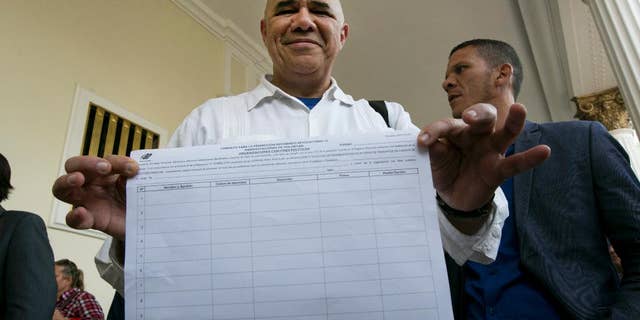 CARACAS, Venezuela – Venezuela's electoral council took steps to allow opponents of President Nicolas Maduro to try and initiate a recall referendum against the socialist leader.
The electoral authority's decision to deliver the petition sheets needed to collect signatures among voters seeking Maduro's ousting would normally draw scant attention except that the process had been mired by administrative hurdles that the opposition sees as an attempt by the government-stacked institution to protect Maduro.
Although Maduro's approval rating has plummeted amid spiraling inflation and widespread shortages, booting him from office before his term ends in 2019 won't be easy. In addition to gathering millions of signatures, if a recall vote is held the president would be removed only if the opposition musters more than the 7.6 million votes Maduro won in the 2013 election.