Venezuela Leaves OAS Human Rights Group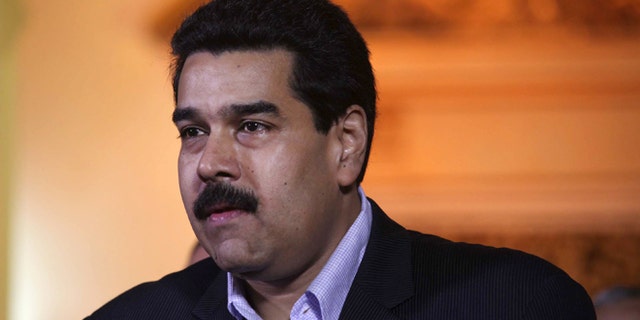 CARACAS, Venezuela – Venezuela's withdrawal from the Inter-American Court of Human Rights has caused concern among rights groups and leaders at the United Nations who worry that the move could heighten political persecution in the South American nation.
The socialist-led government's pullout from the Organization of American States-affiliated court took effect Tuesday, a year after the late President Hugo Chavez announced it would do so.
President Nicolas Maduro tweeted that the court is "a tool to protect US geopolitical interests" and "harass progressive governments."
"The so-called human rights system, the inter-American court and the commission, are by-products of an instrument of persecution against progressive governments that began with President Chavez's arrival," Maduro added at a press conference on Monday, according to Al Jazeera.
Venezuela has not quit the OAS itself and technically remains bound by orders of its Inter-American Commission on Human Rights.
The Latin American nation's move to leave the court has drawn repeated pleas from the United Nations, which is worried about the political situation in the country under Maduro.
"Regrettably, this withdrawal becomes effective today. We want to repeat our concern that this decision may have a very negative impact on human rights in the country and beyond," the spokesperson for the Office of the UN High Commissioner for Human Rights, Rupert Colville, told reporters.
The American Convention on Human Rights – also known as the Pact of San José – was adopted by many countries in the Western Hemisphere in the Costa Rican capital of San José in 1969, and came into force in 1978.
The only other OAS member to withdraw from the rights court's jurisdiction is Trinidad and Tobago, in 1999, after the court questioned its use of the death penalty.
Activists say Venezuelans can turn to the U.N. with human rights complaints.
The Associated Press contributed to this report.
Follow us on twitter.com/foxnewslatino
Like us at facebook.com/foxnewslatino