Venezuela arrests three in Air France cocaine case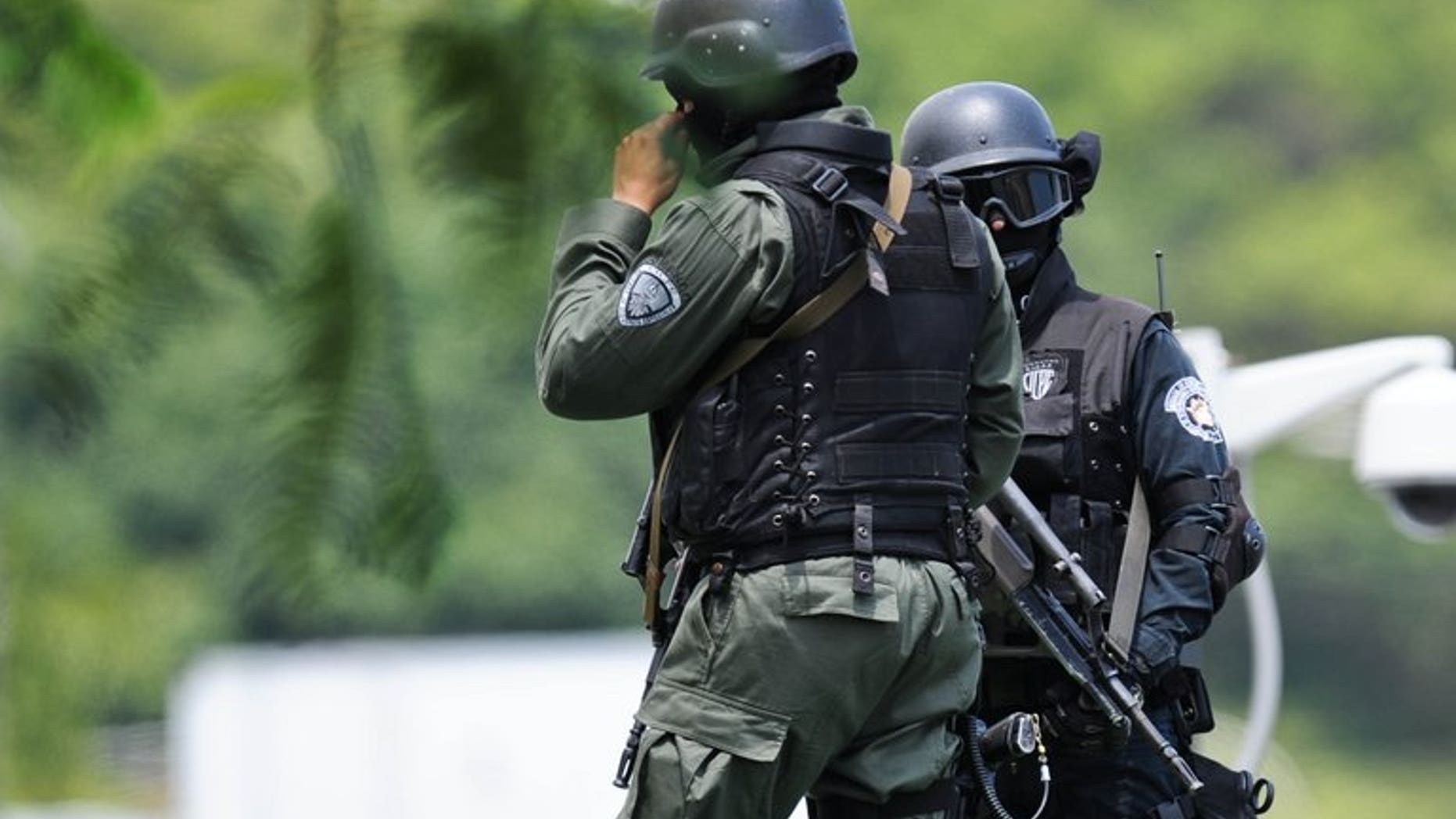 CARACAS (AFP) – Three members of Venezuela's security forces were arrested in connection with the 1.3 tonnes of cocaine French police found aboard an Air France flight that originated in Caracas, a top cabinet minister said.
Intelligence agents "have detained a first lieutenant from the anti-drug unit of the Bolivarian National Guard" along with two National Guard sergeants, Justice and Interior Minister Miguel Rodriguez told state network VTV.
"These are the first arrests," Rodriguez said.
French police on September 11 seized a record haul of 1.3 tonnes of cocaine found on board a Paris-bound Air France passenger plane.
A source close to the French investigation said that the cocaine, which was packed into 30 suitcases, had a street value of some 200 million euros ($270 million).
According to Rodriguez, it is "nearly evident" that there were accomplices working with the airline.
"How can the cocaine shipment reach France and it gets taken out without going through the normal controls?" he asked.
Over the next few days agents will scrutinize footage taken from security cameras at the Simon Bolivar International Airport and interrogate personnel that work in the airport luggage area, he said.
Rodriguez, who is also head of the country's intelligence service, said that he assigned a special team of prosecutors to the probe.
French Interior Minister Manuel Valls, who announced the seizure on Saturday, told reporters that "several members of a criminal organization" had been arrested.
Cocaine comes from coca leaves grown in countries like Colombia, Peru and Bolivia. Venezuela does not produce cocaine, according to United Nations monitors, but drug traffickers are increasingly using its territory to smuggle drugs into other nations.