Vatican disputes Iran connection in 1981 shooting of John Paul II, says it's a publicity stunt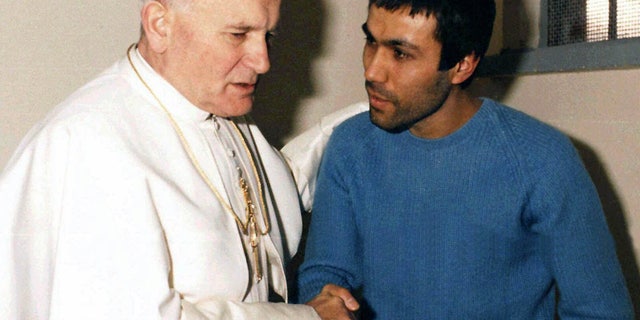 VATICAN CITY – The Vatican is dismissing Mehmet Ali Agca's latest claim about who ordered him to assassinate Pope John Paul II.
The Turkish gunman, who has changed his account many times, writes in "They Promised Me Paradise," released Thursday in Italy, that Iran's late leader Ayatollah Ruhollah Khomeini ordered the killing and that he was trained to carry it out by Khomeini's forces after he escaped from a Turkish prison.
Agca says he told John Paul of the Iranian connection when he visited him in prison.
Vatican spokesman the Rev. Federico Lombardi said the book was clearly a publicity stunt and that "practically everything I was able to verify is false."
Agca shot and wounded John Paul on May 13, 1981, in St. Peter's Square. He was released from prison in 2010.