USS Fitzgerald collision: Ship failed to react to warning signals, captain says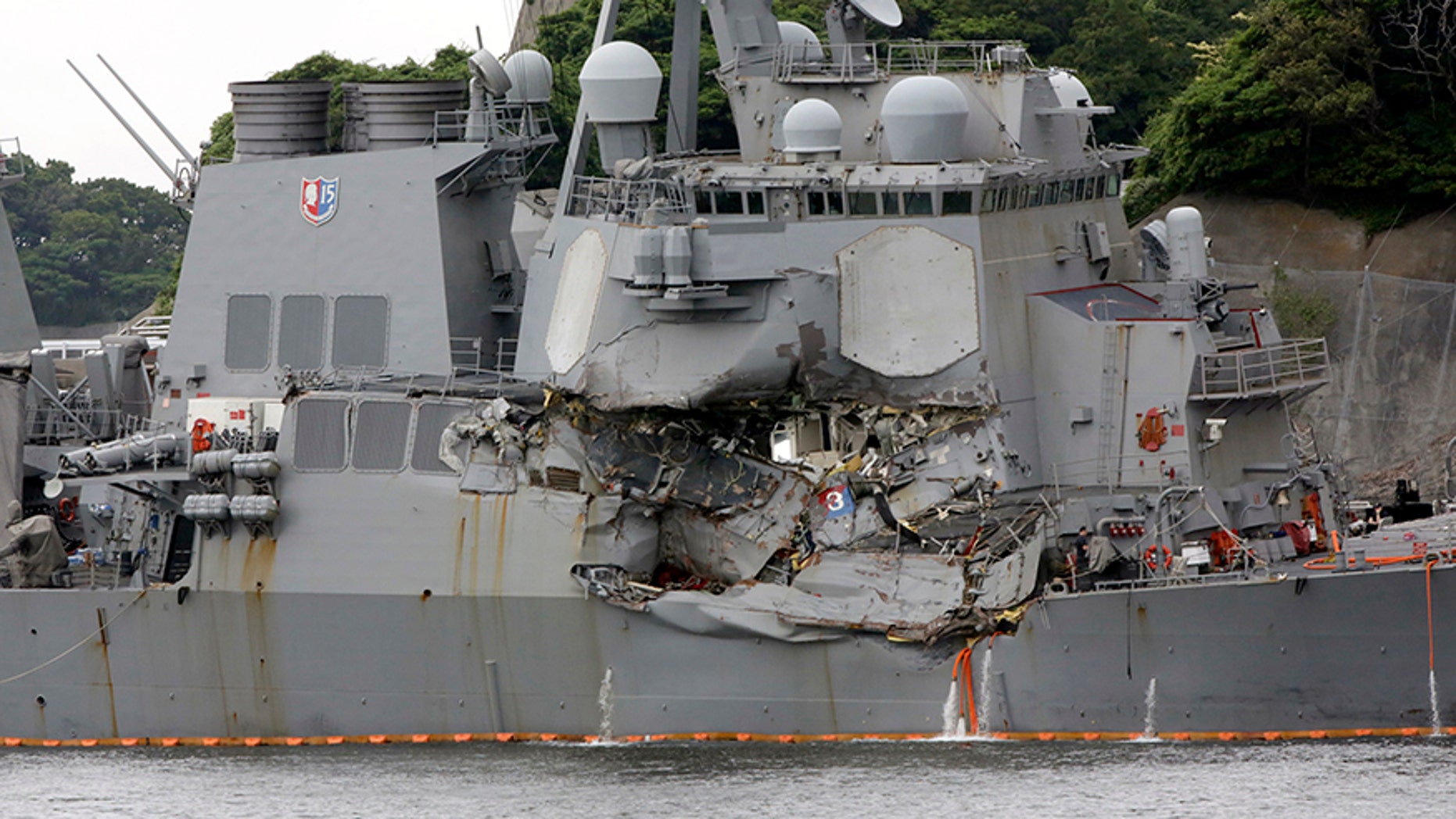 The U.S. Navy destroyer that slammed into a cargo ship in Japanese waters in mid-June, killing seven crew members, failed to react to warning signals in the moments leading up to the crash, the Phillippine-flagged ship's captain said Monday.
The captain of the ACX Crystal said the container ship flashed lights toward the USS Fitzgerald after it "suddenly" began heading on a collision course near Tokyo Bay on June 17, Reuters reported, citing a copy of Ronald Advincula's account to Dainichi Investment Corporation, the ship's owner.
The U.S. Navy didn't comment to Fox News. Reuters reported it viewed a copy of Advincula's account but was not able to independently verify it.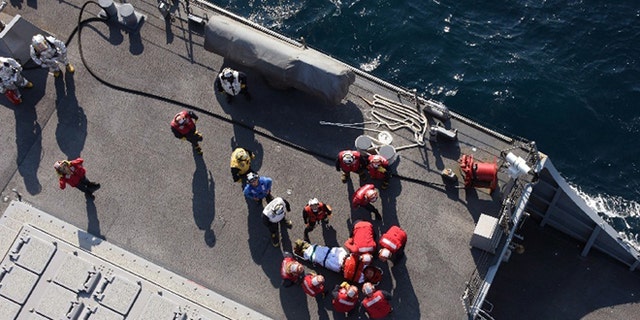 REAR ADMIRAL TO INVESTIGATE DEADLY CRASH
Advincula said in the account that his ship steered hard right to avoid the Fitzgerald but hit it 10 minutes later, around 1:30am local time.
The resulting collision created a large gash on the side of the destroyer. When the listing ship was returned to a U.S. base in Yokosuka, divers recovered the bodies of seven sailors, The Associated Press reported.
Fox News' Lucas Tomlinson and The Associated Press contributed to this report.