US seeks 'first step' in high-stakes nuclear talks with Iran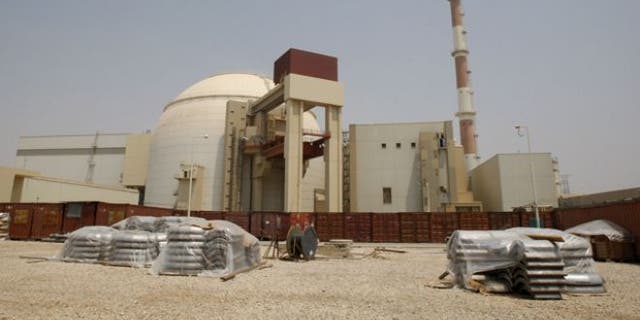 The United States and its allies will step up pressure on Iran to agree to a "first step" in negotiations on its nuclear program during a fresh round of talks Thursday and Friday in Geneva.
A senior U.S. official, speaking to reporters on Wednesday said negotiators from six world powers are ready to offer "limited, targeted and reversible" sanctions relief in response to agreement by Iran to start rolling back activities that could be used to make weapons.
The official said both sides are coming to the table Thursday with an understanding of what they want from each other as a "first step" — and what they are willing to give in return. She asked for anonymity as a condition for participation in her briefing.
"For the first time, Iran appears to be committed to moving this negotiation process forward quickly," the official was quoted by Reuters as saying, adding: "nothing is yet agreed to (and) there are gaps between the two sides which remain quite real."
But in a nod to skeptics in Congress, she emphasized that any economic relief given Iran can be canceled, should Tehran renege on commitments it makes in Geneva. And she said the six powers were looking to test the durability of any initial nuclear limits Iran agreed to by waiting — possibly for as long as for six months — after such agreement before any sanctions relief kicked in.
After nearly a decade of deadlock, Iran seems more amenable to making concessions to the six countries seeking to ensure it doesn't develop nuclear weapons: the United States, Russia, China, Britain, France and Germany. New reformist President Hassan Rouhani has indicated he could cut back on the nuclear program in exchange for an easing of crippling economic sanctions.
But factions both in Iran and in the United States are demanding their own interests be met first — and fast. Iranian hard-liners want significant sanctions reductions in exchange for scaling back enrichment, while some U.S. lawmakers want the enrichment to stop altogether in exchange for loosening sanctions. In the talks this week, negotiators will face strong pressure from both camps even as they try to find common ground among their own positions.
The talks concern the size and output of Iran's enrichment program, which can create both reactor fuel and weapons-grade material suitable for a nuclear bomb. Iran insists it is pursuing only nuclear energy, medical treatments and research.
Another official from one of the delegations negotiating with Iran said easing core sanctions on Iran's oil industry and finance sectors are not on offer unless Tehran makes sweeping concessions — something it is not likely to do at this round. He also demanded anonymity because he was not authorized to discuss negotiating points.
'One of the biggest challenges in this week's talks on Iran's nuclear program will be winning over two tough audiences that won't be at the table: hard-liners in Tehran and Washington.
Both the U.S. administration and Iran's clerical leadership are urging critics at home to support the talks. In Tehran on Sunday, Khamenei asked Iranians not to "weaken" the negotiators. And Deputy U.S. State Department spokeswoman Marie Harf said Monday: "The U.S. needs to speak with one voice when we're sitting down at the table."
In Washington, the White House is trying to tamp down an effort in Congress to impose new sanctions on Iran, which could derail the talks.
In Tehran, Iran's Revolutionary Guard leaders have been mollified somewhat for now by supreme leader Ayatollah Ali Khamenei's suggestion that he will give Rouhani only a limited time to negotiate an end to the sanctions. Underscoring the support that the hard-liners enjoy in Tehran, tens of thousands marked Monday's anniversary of the 1979 storming of the U.S. Embassy with chants of "Death to America!"
Iranian Deputy Foreign Minister Abbas Araqchi, the country's senior negotiator, told Iran's Press TV on Wednesday that Tehran viewed this week's round of talks as a test of the world powers' seriousness.
"The Geneva talks will be a measure to test the P5+1 group and in these negotiations the level of their political will to reach a resolution will be put to test," Araqchi said, according to Reuters.
The Associated Press and Reuters contributed to this report.