US officials warn Russian troops could move quickly against Ukraine, report says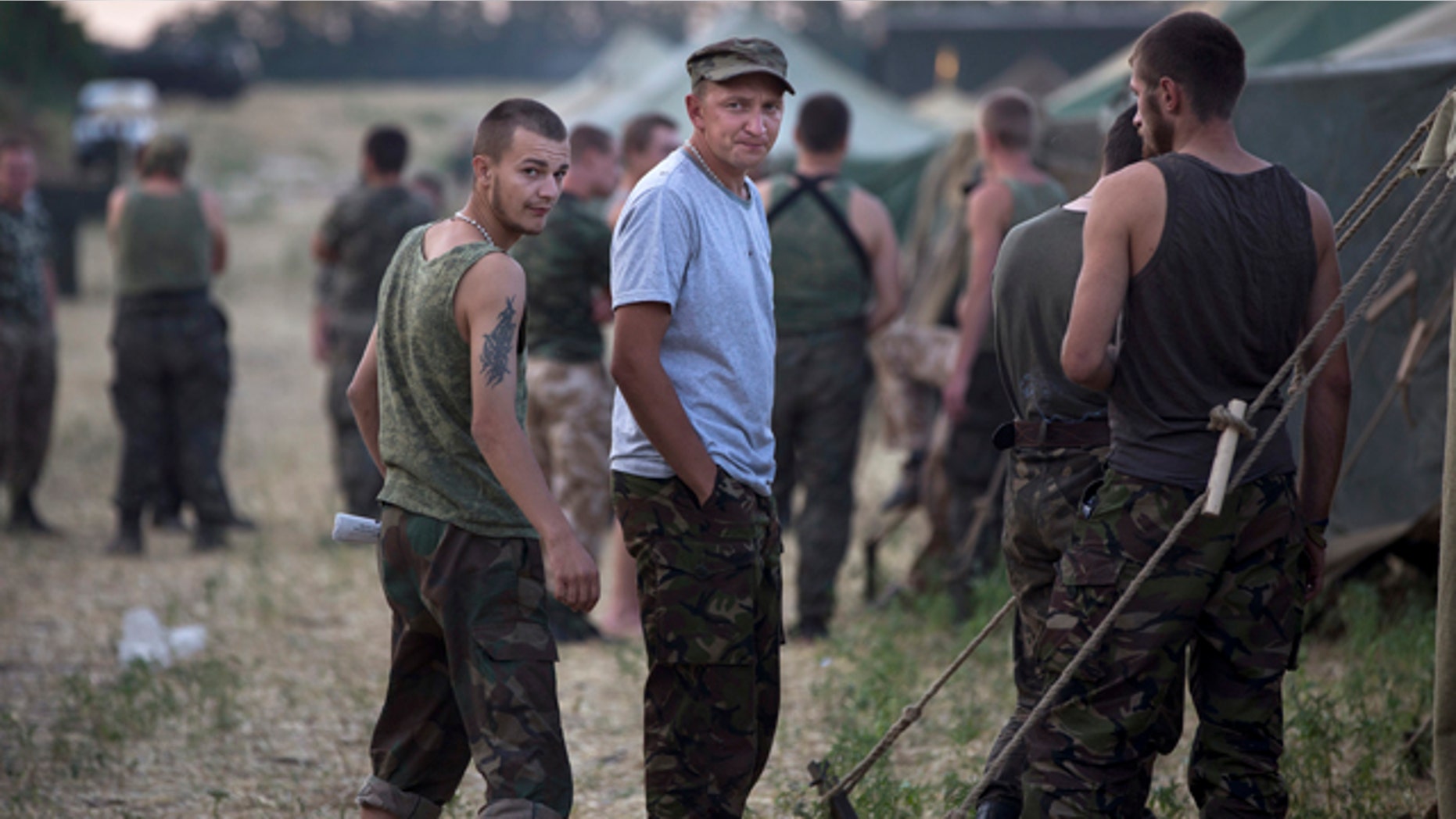 U.S. officials say that a rapid buildup of Russian troops near the country's border with Ukraine has raised the specter of a cross-border attack with little or no warning, according to a published report.
The New York Times reported late Monday that Russia has built up 17 battalions of infantry troops, artillery units, and air defense into a battle-ready force of approximately 20,000 men. Western officials told The Times that Russia has increased its number of surface-to-air units to fourteen from eight and deployed more than 30 artilleries.
The latest buildup comes as Ukraine's army is making progress in retaking territory in the country's east that was seized by pro-Russian separatist rebels earlier this year. Kiev's army has been advancing for several days against the city of Donetsk, the last major rebel stronghold, in an attempt to divide the rebel-held territory into two sectors.
The purpose of the Russian troop buildup is reportedly unclear to Western intelligence. However, The Times reported that officials are considering the possibility that Russian President Vladimir Putin could order troops to cross the border in the guise of a peacekeeping operation should Ukraine threaten to annihilate the rebel resistance in Donetsk.
"That's a very real option," a senior Defense Department official told the paper. "And should Putin decide, he could do that with little or no notice. We just don't know what he's thinking."
Also on Monday, Reuters reported that Moscow had announced that it would conduct military exercises near the border this week. The Interfax news agency quoted a Russian air force spokesperson as saying that the exercises would include missile-firing practice and will assist 'coordination between aviation and anti-missile defense.' More than 100 aircraft, including fighter jets, and bombers were expected to take part in the maneuvers.
Moscow claimed in May that it had pulled back from the Ukraine frontier, but NATO Supreme Commander Gen. Philip Breedlove said that the evidence did not bear out Moscow's claims. Last week, Breedlove estimated that Russia had more than 12,000 troops and weapons stationed at the border.
Meanwhile, on Tuesday, the Associated Press reported that Ukrainian troops had taken control of a key checkpoint on the western edge of Donetsk.
An Associated Press reporter saw a tank carrying the blue-and-yellow Ukrainian flag Tuesday morning in the suburb of Marinka. Rebel combatants could still be seen in sniper positions in a nearby area closer to the city center.
A spokesman for the Ukrainian military operation in the east, Oleksiy Dmitrashkovsky, said further fighting was expected to ensure full control over Marinka.
The Associated Press contributed to this report. 
Click for more from The New York Times.