US mom hopeful Venezuela will release ailing son after North Korea frees student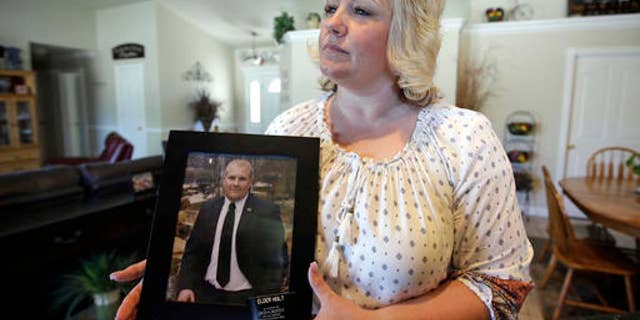 NEWYou can now listen to Fox News articles!
Laurie Moon Holt has had very little good news since her son, Josh, was arrested last June on weapons charges and promptly thrown into a Venezuelan jail cell.
But the release of 22-year-old college student Otto Warmbier from a North Korean prison on Tuesday has given Moon Holt hope that the U.S. State Department can work out a deal that will have her son back stateside soon.
"[The release of Warmbier] means that the administration is working hard on these cases," Moon Holt told Fox News. "Anything they can do to further the process along would be great because if we don't get him out soon, I don't think we'll see him alive again."
Josh Holt, a former Mormon missionary from Utah, was arrested last June 30 along with his Venezuelan wife of five days, Thamara Caleño Candelo, whom he met online while looking for Spanish-speaking Mormons to help him improve his foreign language skills.
Venezuelan authorities contend Holt was using his wife's apartment in Caracas to stockpile weapons and have suggested his case is linked to other alleged attempts by the U.S. to undermine President Nicolás Maduro's socialist rule amid deep economic and political turbulence. The newlyweds contend that the weapons were planted in the apartment.
Since his arrest, Moon Holt has only been able to speak to her son once and has had to rely on reports from Caleño Candelo's mother or visits from U.S. officials for information on her son's health and conditions – neither of which have been positive.
During the time he's been imprisoned, Holt has suffered dental problems, has contracted a blood infection and has lost between 50 and 60 pounds. His mother also said that Holt has been suffering from depression and at times has hinted at being suicidal.
"The hardest part for me is that he told his mother-in-law to tell me to go on with my life and forget about him because he feels like he is never going to get out," Moon Holt said. "But I'm not going to do that."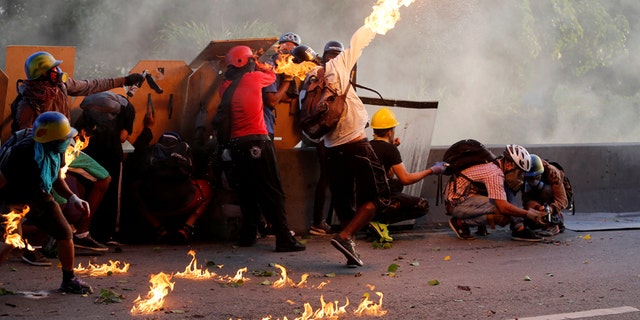 Along with his health issues, Holt purportedly has also been subjected to harsh treatment and punishment that his lawyers attest are human-rights violations. As punishment for an unspecified action, Holt allegedly was forced to take his clothes off and do squats in a hallway.
Holt has also been unable to shower since Sunday as the prison does not have water at the moment and prison officials have kept him separated from the general population and prevented him from exercising or going outside. While officials say this is to protect Holt from hardened criminals, his mother says the isolation is wearing on him.
"It's a form of torture," she said.
As news broke that the Department of State had secured Warmbier's release from North Korea, Moon Holt expressed optimism that this could speed up her son's path to freedom.
U.S. State Department Undersecretary for Political Affairs Thomas A. Shannon was in Venezuela last year to press for Holt's release and former Secretary of State John Kerry has previously raised the issue during a meeting with Venezuelan President Nicolás Maduro in Caracas.
"Through formal discussions, dozens of diplomatic notes, and public statements, we have repeatedly raised concerns, about his health, the conditions of his detention, and his treatment with Venezuelan authorities," State Department spokesperson Heather Nauert told Fox News in an email. "We again call on the Venezuelan government to immediately release Joshua Holt on humanitarian grounds."
The political situation in Venezuela, however, is very different than North Korea.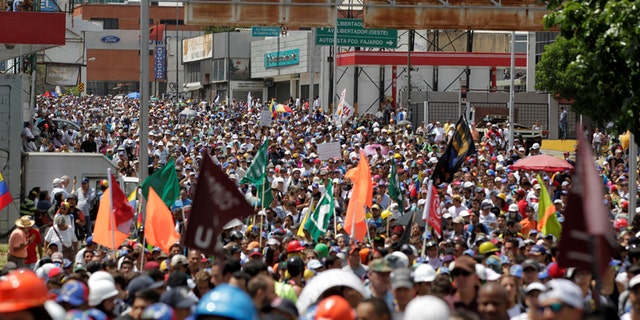 Supreme leader Kim Jong un and officials in Pyongyang keep order in North Korea through Stalin-like policies that instill fear in the population, while Maduro is struggling to maintain order and keep power in a country gripped by unrest.
A widespread protest movement in cities across the country against the Maduro regime has entered its third month and claimed more than 60 lives amid a violent government crackdown. Much of the unrest has been sparked by the country's soaring inflation rate, a drastic rise in violent crime and widespread shortages of everything from toilet paper to crucial medicines.
An election will be held in July to choose the 545 delegates to a special convention charged with rewriting former President Hugo Chávez's 1999 constitution and could ultimately see Maduro forced from office.
"If Maduro is removed from office, Josh will be freed the next day, if not that very day," Moon Holt said.